Bridle and Hat Band Hardware is what you need to dress up your headstall and hats.  The hat band buckles come 1/4" or 3/8".  Sizes are not available in all choices of buckles.
$$ PRICE LIST $$
We have made our price/size list available!
Click the above link for a price chart. *The first page explains how to use it.
Please let us know if you have any questions!  
*Any Concho/Buckle Returns are subject to a 20% Restocking Fee!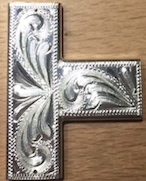 Ear Tees - Sterling Overlay or Plated Silver

From the picture above: Sterling Overlay or Plated Silver
Upper Left-Flange:
5/16" x 1"
5/16" x 1 1/2"

Upper Right-Straight:
1/4" x 1/2"
1/4" x 3/4"
1/4" x 1"
5/16" x 1"
5/16" x 1 1/2"
3/8" x 3/4"
5/16" x 5/8"

Lower Left-Ball:
1/4"
5/16"
Lower Right-Barrel:
5/16" x 1 1/2"
Silver Bridle Bars, Ears & Tips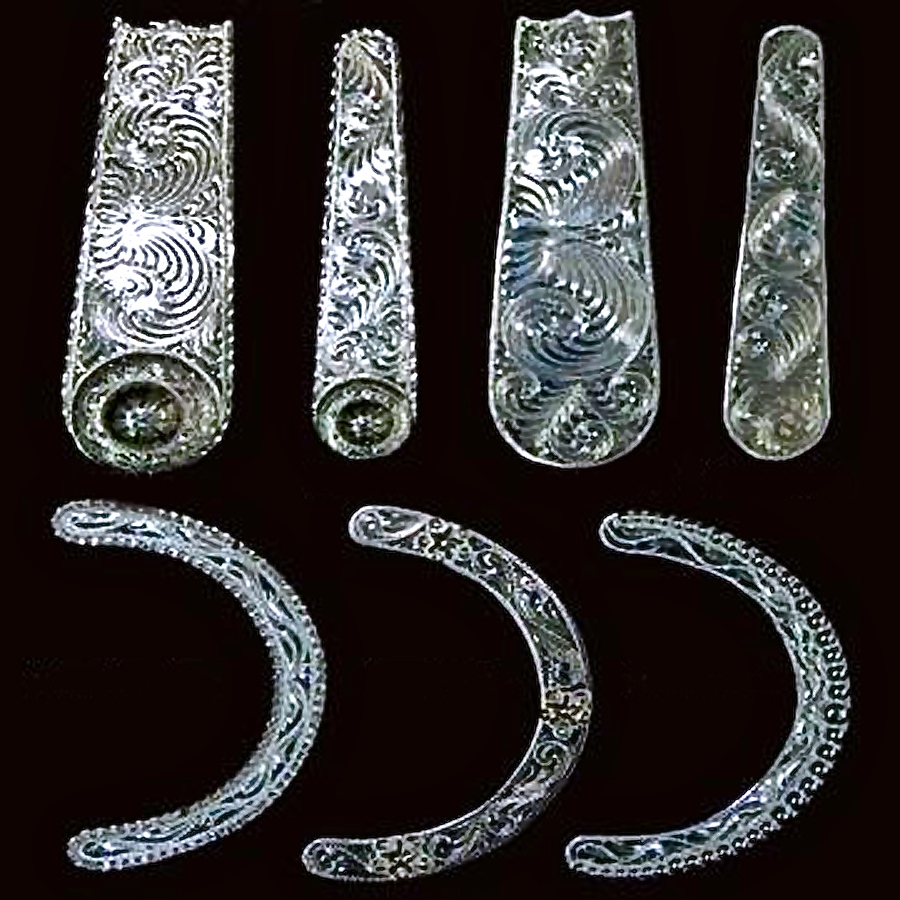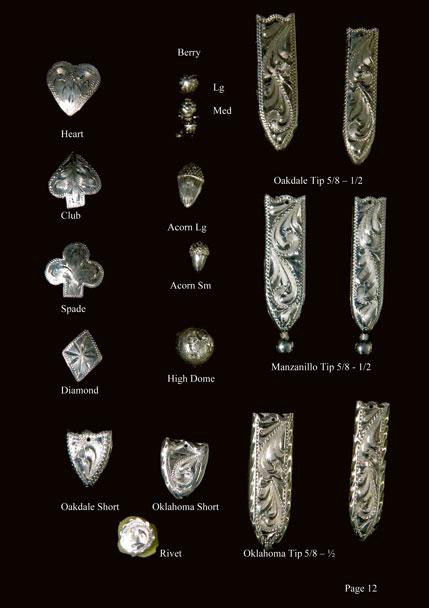 Heart, Club, Spade & Diamond Conchos  -  1", 1/2" & 3/4"
Available in Sterling Overlay and Plated Silver
Acorn Concho available in small or large - Sterling Overlay only
Berry Concho available in medium or large - Sterling Overlay, Plated Silver or Brass