Let us help you design your own one of a kind custom pair of Chinks or Chaps!
See our Chink/Armitas Samples or Chap Samples pages for ideas!
Chinks For Sale pictured are ready to be finished out to custom fit you!
Twisted Fringe can be added to chinks for $150.00 and chaps for $120.00.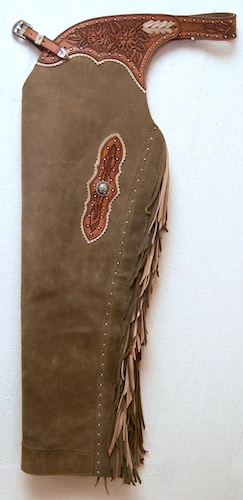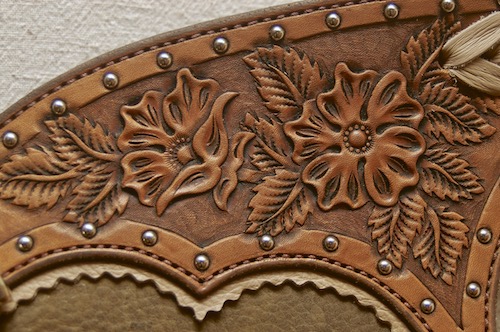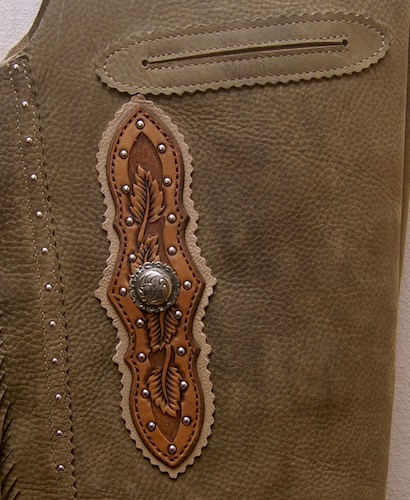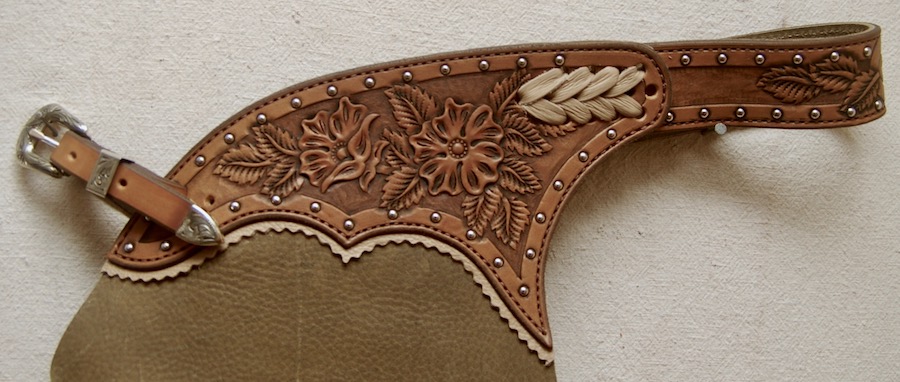 Chaps #219 FOR SALE. $995.00
These beauties are truly one of a kind. This is the only leather we have ever had in this special color!
They are made out of a stout sage hide that would be perfect for all around ranch work, trail riding or show. They are heavier weight, and will literally wear like iron and last for a lifetime.
They have double layered two-toned fringe, decorative wear cuffs on the bottom, and a really cool inner pocket that doesn't have visible stitch lines except for the opening.
The accent spots and conchos add the perfect amount of shine and the unique, gorgeous color combination will stand out in a crowd.
They are already sized for someone shorter than 5'6". We will help with making sure they fit right.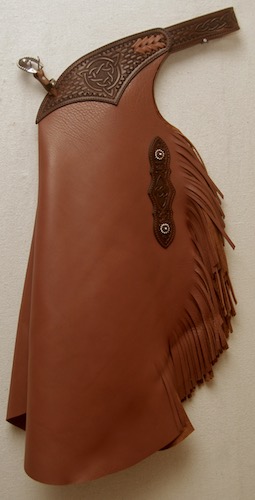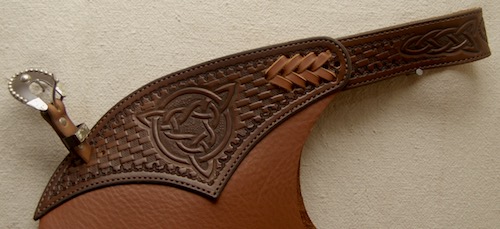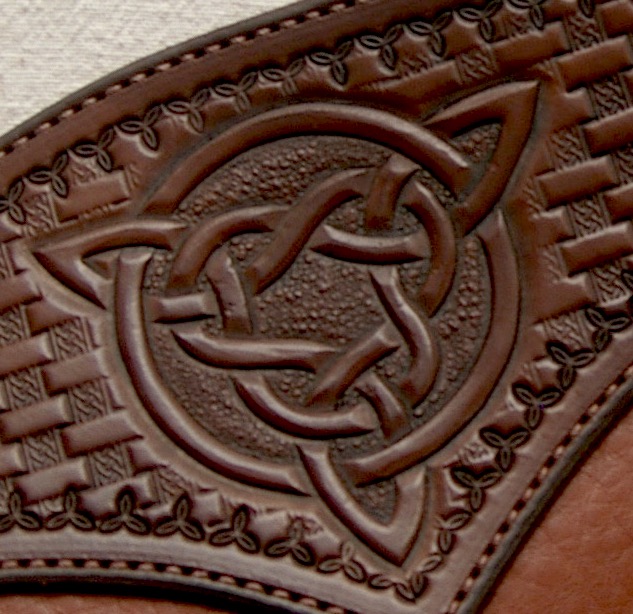 Custom Chinks #384    $751.60
Gorgeous celtic knotwork within celtic-themed basket stamping. 
4 rusted Shasta conchos and buckle set. 
6" Fringe. Ready to be fit and finished to you!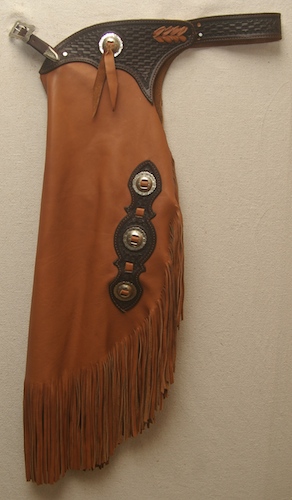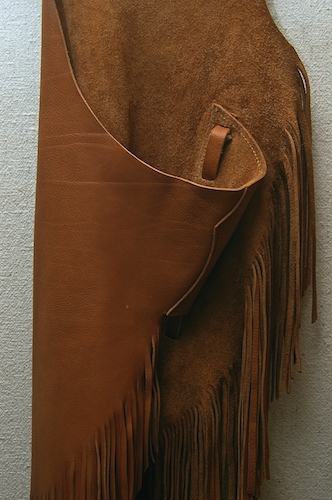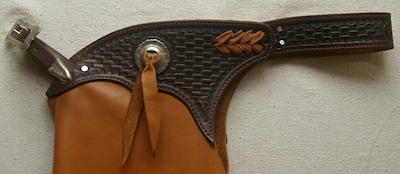 STEP-IN Chinks #321    $650.00
Full basket weave stamping
8 AP cast bronze conchos with strings and unique rectangular buckle and tip
8 3/4" Fringe
Kids Chinks & Chaps For Sale: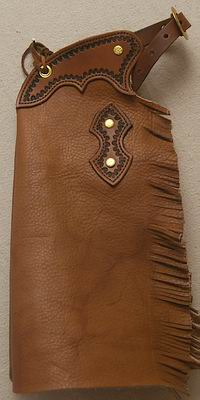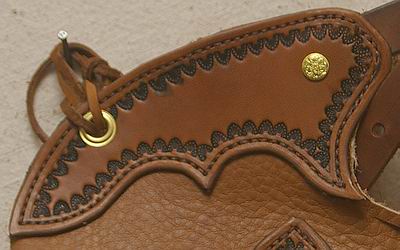 #1 Chaps $170.00 Size 1 (Approx. 15 3/4" Long)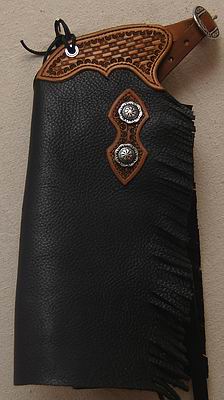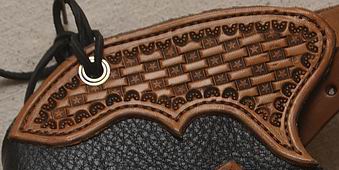 #2 Chaps $189.00 Size 1 (Approx. 15 3/4" Long)
*Jeremiah Watt Conchos & Buckle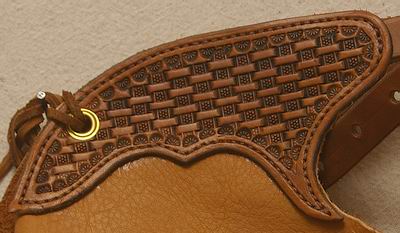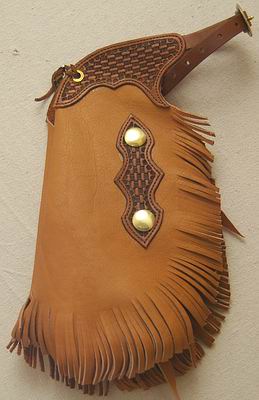 #19 Chinks $111.00 Size 3 (Approx. 16 1/4" Long)