Let us help you design your own one of a kind custom pair of Chinks or Chaps!
See our Chink/Armitas Samples or Chap Samples pages for ideas!
Chinks For Sale pictured are ready to be finished out to custom fit you!
Twisted Fringe can be added to chinks for $150.00 and chaps for $120.00.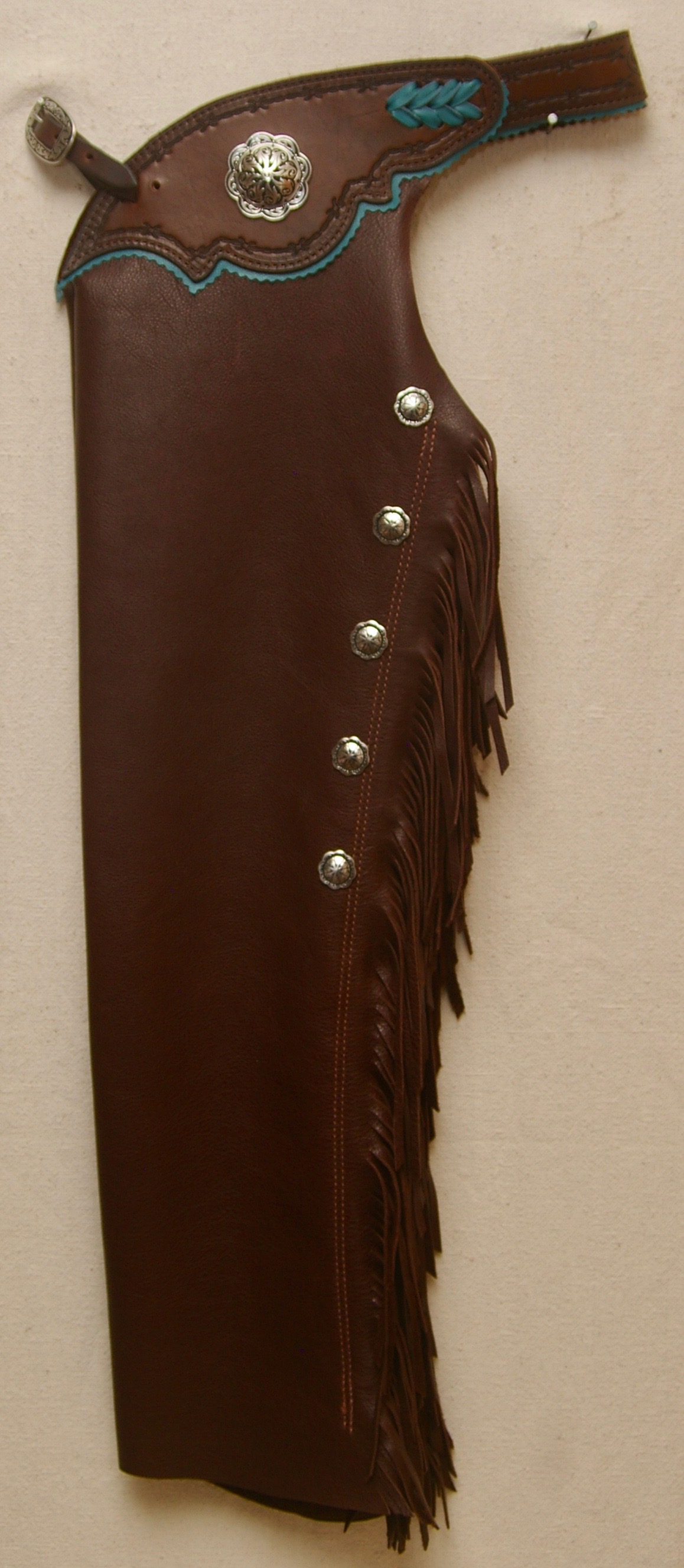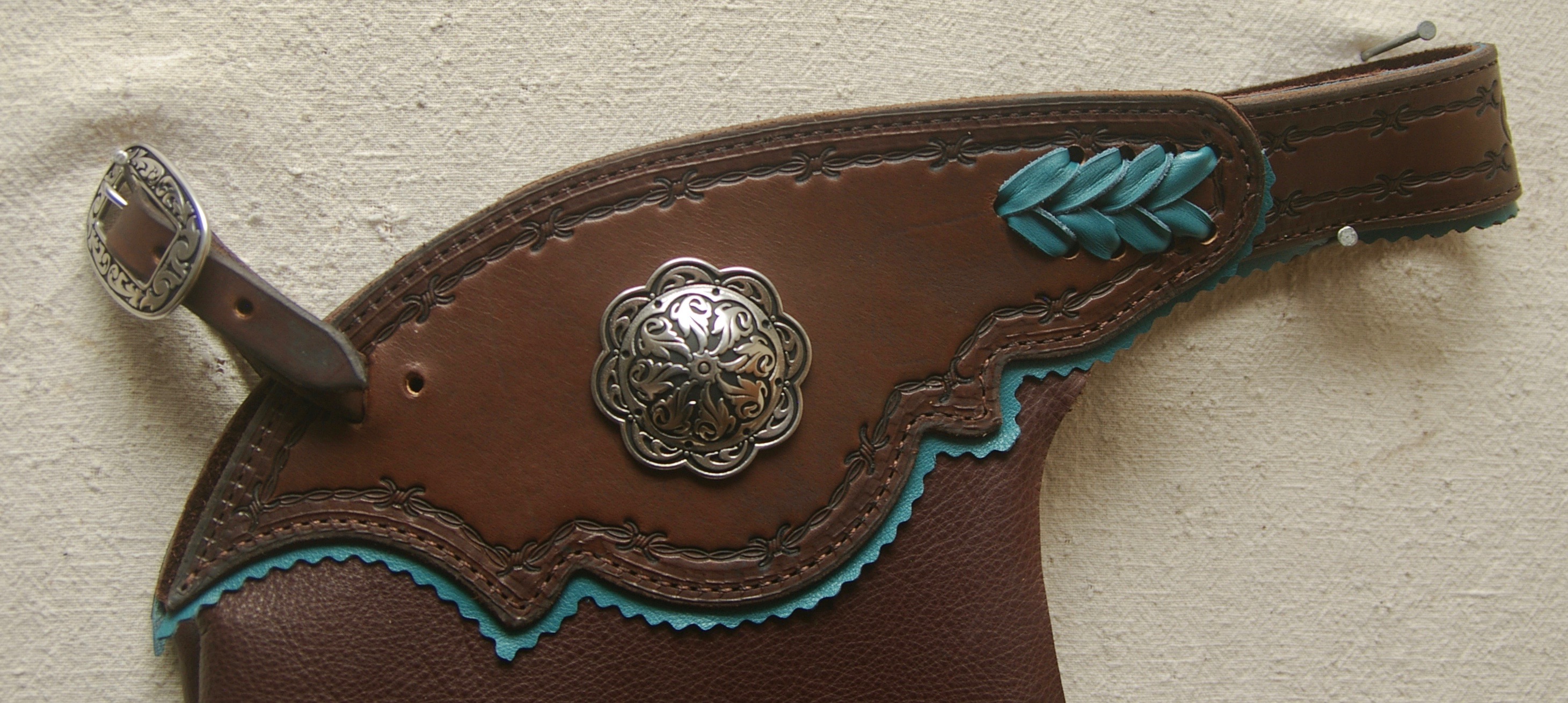 #227 Custom Chaps For Sale
$610.00
These beautiful chocolate chaps are made with a lightweight soft German cowhide. They have pretty turquoise and silver accents, and barbed wire border stamping. They are pre-sized for a petit person! Please contact us if you would like to know if they would fit you, or if you would like a similar pair made to your measurements!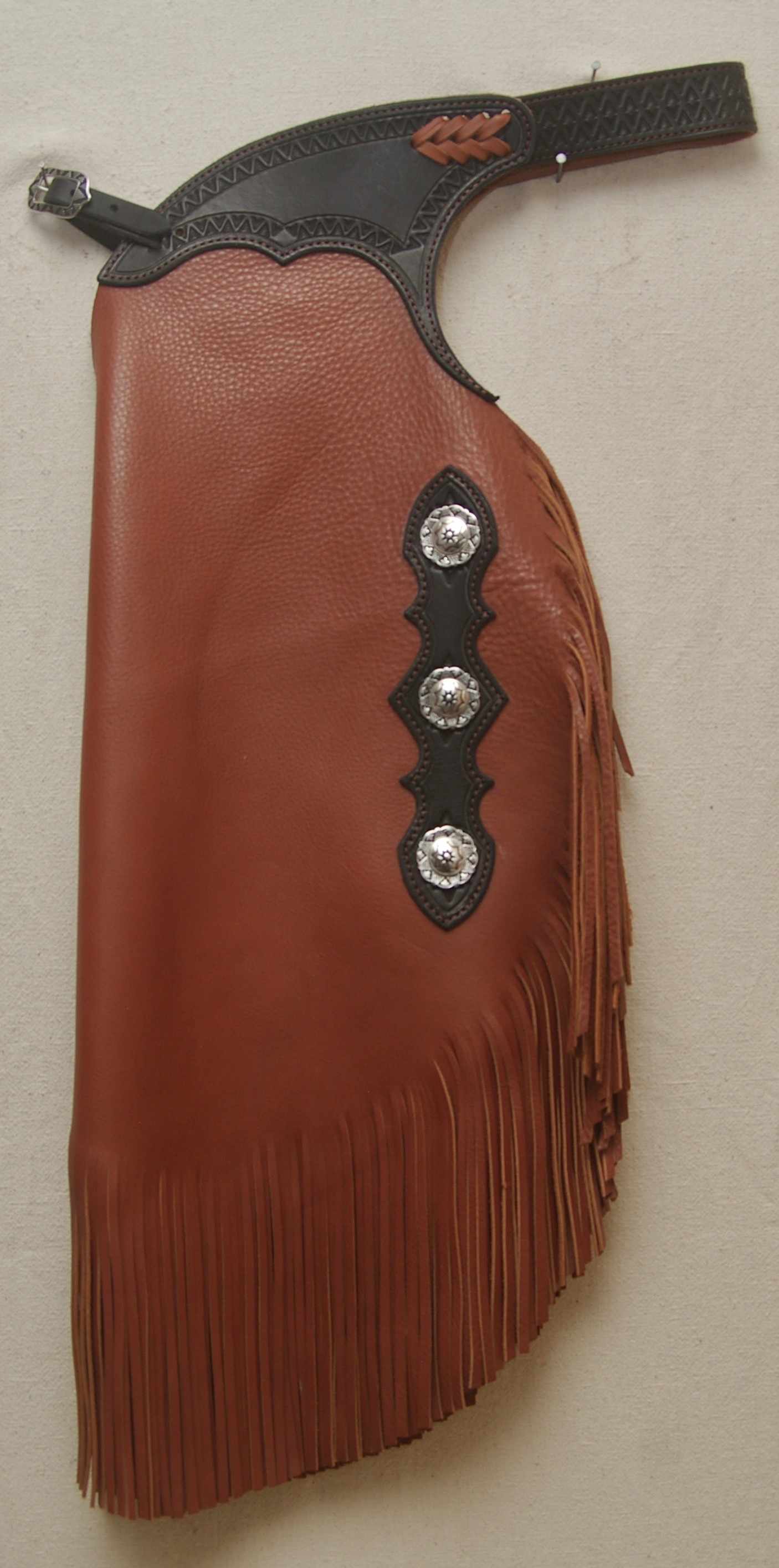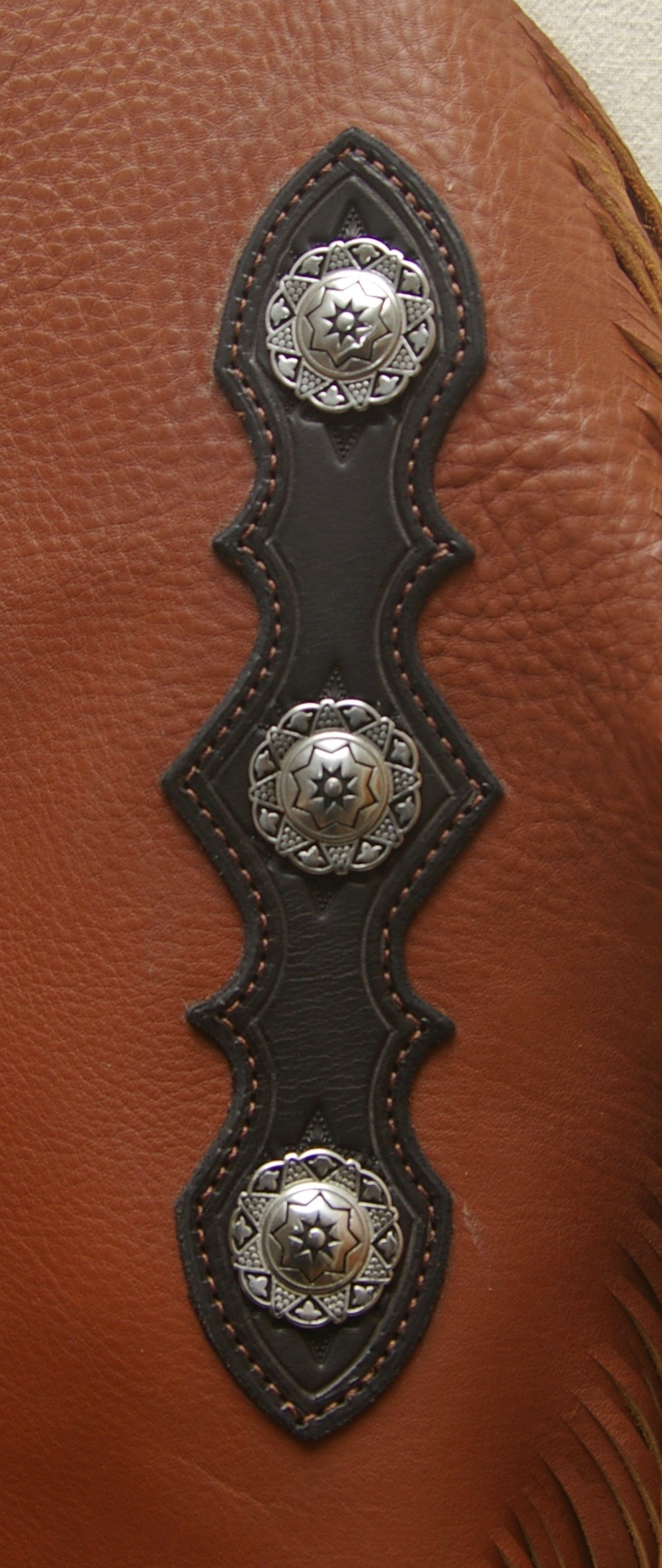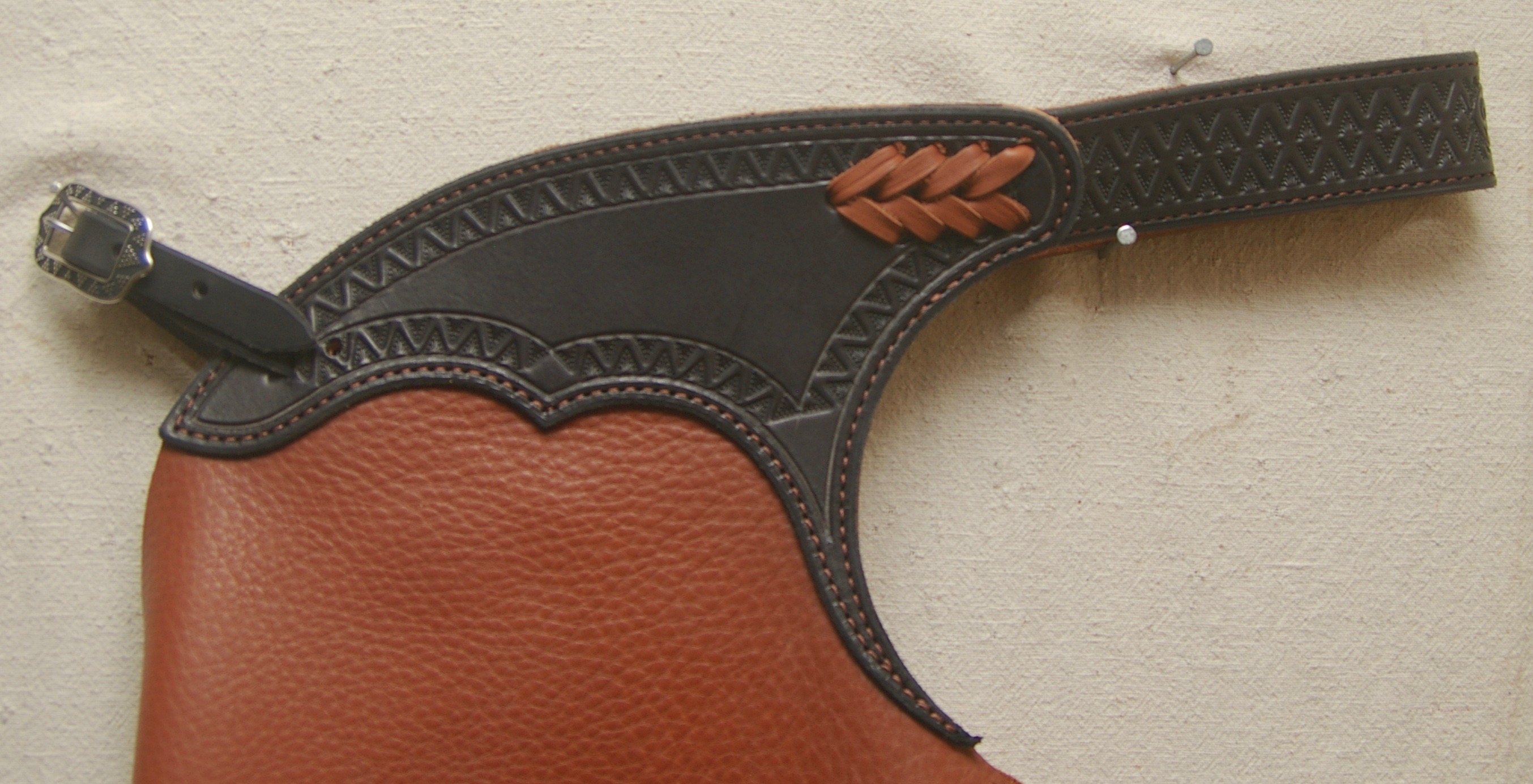 #407 Custom Chinks For Sale
$522.00
These rust colored and black chinks are beautiful and tasteful! 
They have long fringe and a longer side yoke, so would be best for someone over 5'7" 
The yokes and belts feature a repeating triangle pattern, and the conchos have black antiqued triangles to match! These are low-key enough to wear at home and on the trail, but would be great for ranch showing as well.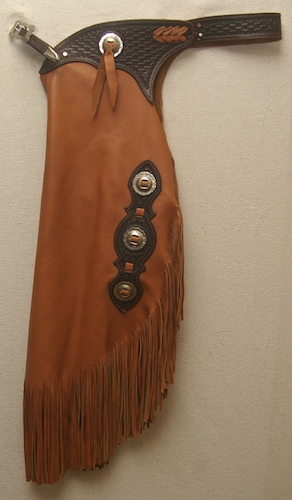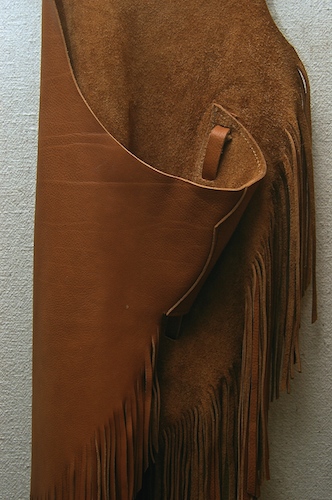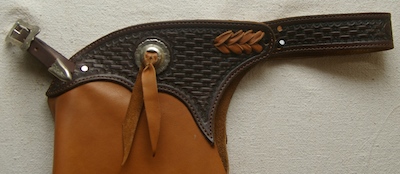 STEP-IN Chinks #321    $650.00
Full basket weave stamping
8 AP cast bronze conchos with strings and unique rectangular buckle and tip
8 3/4" Fringe
Kids Chinks & Chaps For Sale: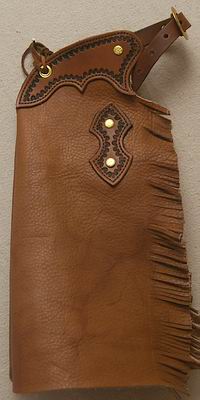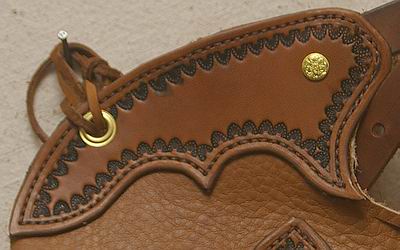 #1 Chaps $170.00 Size 1 (Approx. 15 3/4" Long)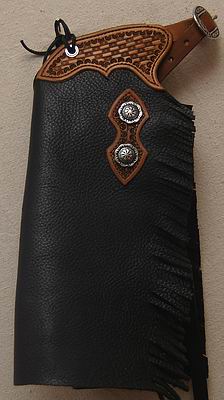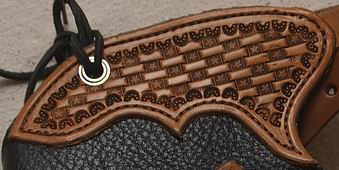 #2 Chaps $189.00 Size 1 (Approx. 15 3/4" Long)
*Jeremiah Watt Conchos & Buckle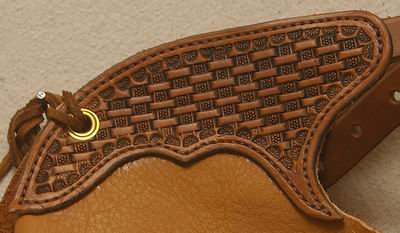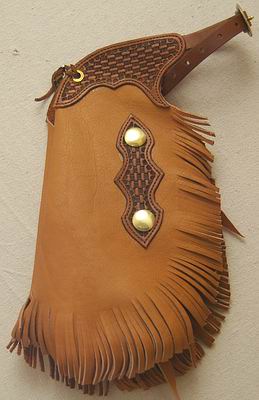 #19 Chinks $111.00 Size 3 (Approx. 16 1/4" Long)