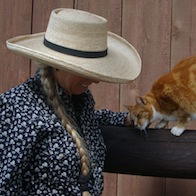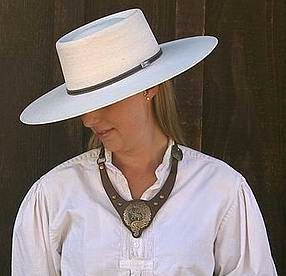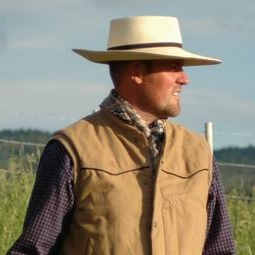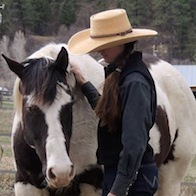 Sunbody "Sam Houston Oak"
Inventory Reduction Sale 20% Off Everything On This Page!!
Sunbody Guatemalan Palm Leaf "Elko Oak" Flat Hat
w/Old West Hat Band (Leather w/Antiqued Brass Spots)
4" Crown w/5" Brim  SOLD OUT
$67.00
Sunbody Guatemalan Palm Leaf "Sam Houston" Flat Hat
w/Black Stretchy Hat Band
4" Crown w/5" Brim  Only 1 left - Size 7 1/8!
$43.00
You can get the best fit by actually trying on hats. Everybody is different in how they like their hat to fit. And within a given size there is actually a range variation.
We stock Guatemalan palm leaf hats.  The Guatemalan hat (most of the hats on the Sunbody website) have a foam-padded cotton twill sweatband that tends to shrink about 1% with heat and moisture. This is about 1/2 of a hat size (1/16" diameter). If you are buying a GUATEMALAN hat, we recommend buying a hat that is just a little bit loose to allow for this shrinkage. This usually means buying one size larger than you normally wear.
The Mexican palm leaf hats, on the other hand, have an imitation leather sweatband that does not shrink. And they tend to run a little large. On the Mexican hats you should buy your normal size.
To Determine Your Hat Size:
Measure around your head where you wear your hats in inches (circumference).
Use the following chart to determine your hat size:
Atwood Brand "Nevada" Buckaroo Style Palm Leaf Flat Hat
Crown 3 3/4" High
We Stock 4" Wide Brim $51.00
SOLD OUT!
NOTE: These hats are handmade and, like clothing, sizing can vary a little. It is best to err on the side of too big rather than too small!
*It is best to measure about a 1/2" above your ears around your head with a soft tape measure. If you give us your actual measurement we will check the individual hats ordered and do our best to help you select the best fitting hat but we can't guarantee fit.
Care and Shaping of an Atwood Hat
Steam may be used to alter the shape of a palm leaf Atwood Hat. Steam changes the texture of the palm leaf very little compared to soaking it in water, and shaping can be accomplished according to the skill of the shaper. Expect a sticky feel until the hat is dry. If the smooth, sharp finish of the palm leaf is not important, water may be used to make drastic changes to the crown or brim. Less skill is required to change a hat in this manner. Smudges that don't penetrate the palm leaf may be removed with very fine sandpaper. If a hat is very soiled, soap, water and a small brush can do wonders. Reshape and let dry before wearing again. Please note that once a hat is altered it is not returnable!