Below is an example of the one-of-a-kind custom leather halters we make!  
We can help you design your own Custom Leather Halter: tooling, brand, initials, decorative conchos etc!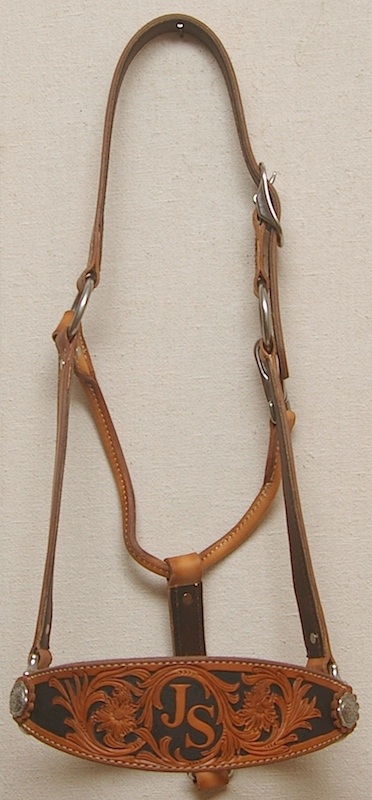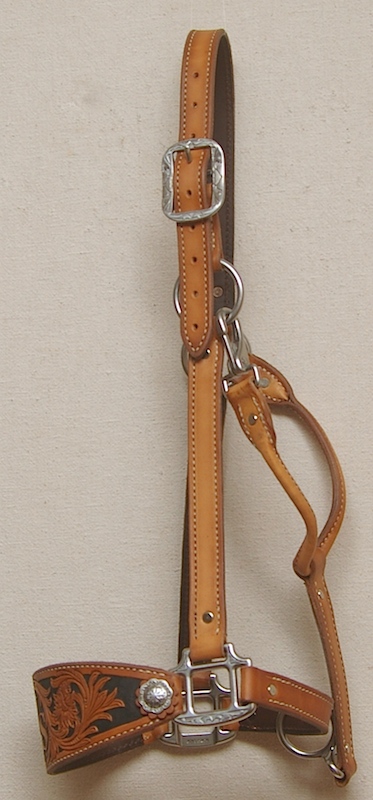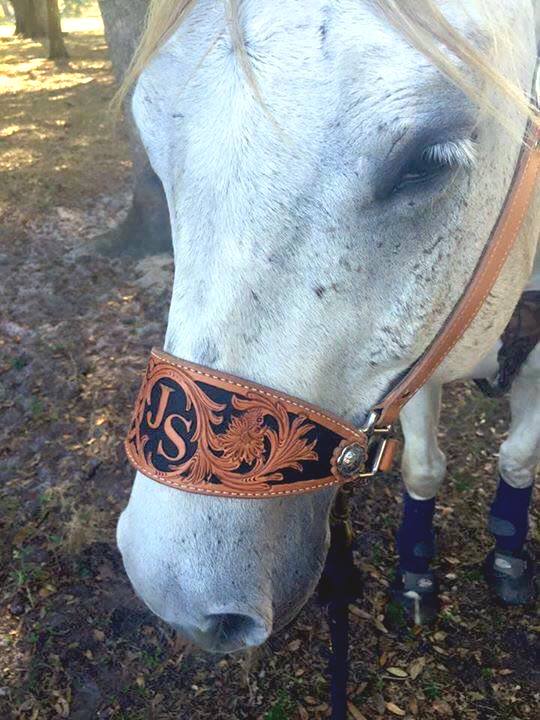 Custom Leather Halter #1
*This custom leather halter is a Bronc Style but not as heavy duty as we would make for actual Bronc Riding.