Inventory Reduction Sale 20% Off Everything On This Page EXCEPT OWS Bosal Hangers and Special Order Bosals!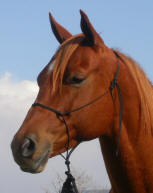 Double Diamond #110 Trail Halter
This trail halter is made from 4mm (approx. 1/8") nylon rope. This is a very good halter for trail rides. Because of the small diameter, it fits great under headstalls and can be put in a pocket or saddlebag.
$16.75
Draft Size
Black  Only 1 Avail.!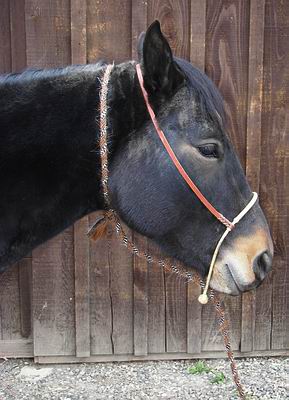 Get Down Set Up
3/8" Bosal
Simple Bosal Hanger
16'x 3/8" Rope
*To be used in place of a halter and lead rope,
alone or under a bridle, for leading or tying.
All pieces sold separately.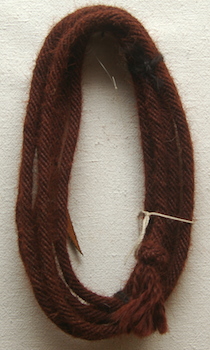 Yak Hair Get Down Rope
6 Strand  16" X 3/8"
#YAK  $84.00   Last One!