Inventory Reduction Sale 20% Off Everything On This Page EXCEPT OWS Bosal Hangers and Special Order Bosals!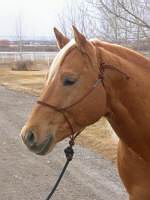 Double Diamond
The #124 rope halter designed and used by Buck Brannaman.
6mm (approx. 1/4") diameter with nylon core and a 16 strand nylon cover. The smaller diameter gives the horseman greater control and response. The knot on the end of the tail allows you to slip the halter over the horses head without untying the halter.
 $21.00
Draft Size
Brown Only 1 Avail.!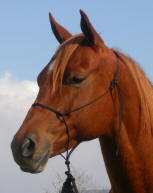 Double Diamond #110 Trail Halter
This trail halter is made from 4mm (approx. 1/8") nylon rope. This is a very good halter for trail rides. Because of the small diameter, it fits great under headstalls and can be put in a pocket or saddlebag.
$16.75
Draft Size
Black  Only 1 Avail.!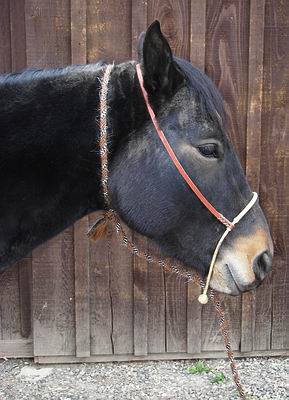 Get Down Set Up
3/8" Bosal
Simple Bosal Hanger
16'x 3/8" Rope
*To be used in place of a halter and lead rope,
alone or under a bridle, for leading or tying.
All pieces sold separately.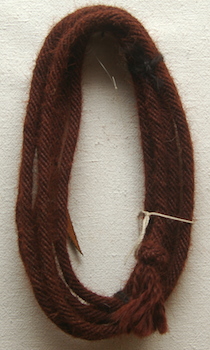 Yak Hair Get Down Rope
6 Strand  16" X 3/8"
#YAK  $84.00   Last One!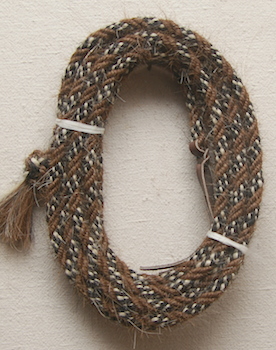 Mane Hair Get Down Rope
4 Strand  16" X 3/8"
#60 HH    $66.00  Last One!