Inventory Reduction Sale 50% Off Everything On This Page!!
*All of these cell phone holders have clips on the back, except for the phone/card case combo.
*They will have either magnet or velcro closures.
Any Holder $35.00 unless priced differently!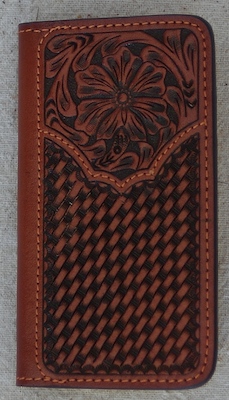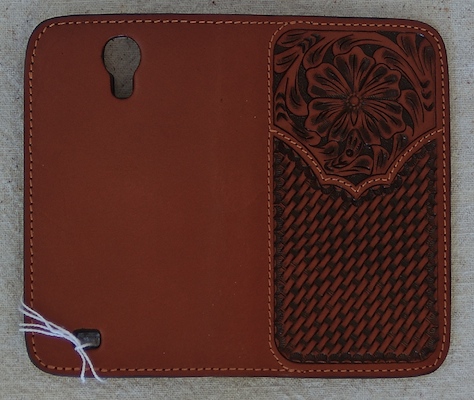 Flip-style Phone/Card Case.  
$35.00
Hard inner shell for phone. Leather folding flap with 2 card slots and inner money slip. Also has camera hole.
Available in sizes for Samsung Galaxy S5 #PH105.
#PC753HO Italian Tan 
 (Approx. 4 3/8" Wide x 5/8" Deep x 2 3/4" Tall) LRG
#PC983HO Hair Flap/Italian Tan Body
 (Approx. 4 1/4 " Wide x 5/8" Deep x 2 3/4" Tall) SM
#PC832HO Hair Flap/Brn Body 
 (Approx. 4" Wide x 5/8" Deep x 2 3/4" Tall) MED


#PC771HO Blk 
 (Approx. 4 3/8" Wide x 5/8" Deep x 2 3/4" Tall) LRG
#PC841HO Blk-Not Pictured 
 (Approx. 4" Wide x 5/8" Deep x 2 3/4" Tall) MED