Making Horsehair Rope Video  $37.95 SOLD OUT!
Making Horsehair Rope Book $7.95  Only 1 Left!
Filmed in Mexico. This video goes step by step through the process of making a twisted horsehair rope. It was designed to be used with our book "Making Horsehair Rope" and is a must for anyone interested in rope making. 90 minutes.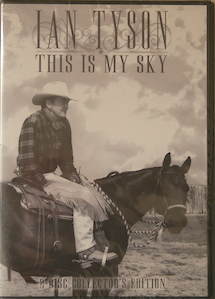 This is My Sky
by Ian Tyson
This 2 disc collector's edition captures Ian Tyson's life and music through an original authorized documentary and his first official concert video in more than two decades.
Featuring:  Gordon Lightfoot, Sylvia Tyson, David Wilcox, Neil Young, Corb Lund, Tom Russell, John Hiatt, Rhonda Vincent
$30.00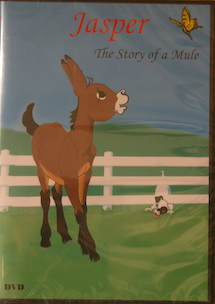 Jasper The Story of a Mule
by Meredith Hodges
"Jasper:  The Story of a Mule" is a children's story.  Jasper and the other nine characters are living life's lessons through a whimsical, yet reality-based story line.  "Do unto others as you would have them do unto you" is one of the main themes that runs the length of the story as a result of the way Kylie, Jaster's first owner, relates to him.  How we perceive animals and care for them translates into how we affect our lives in general in this story.
$16.99