NEW OR USED WESTERN SADDLES FOR SALE: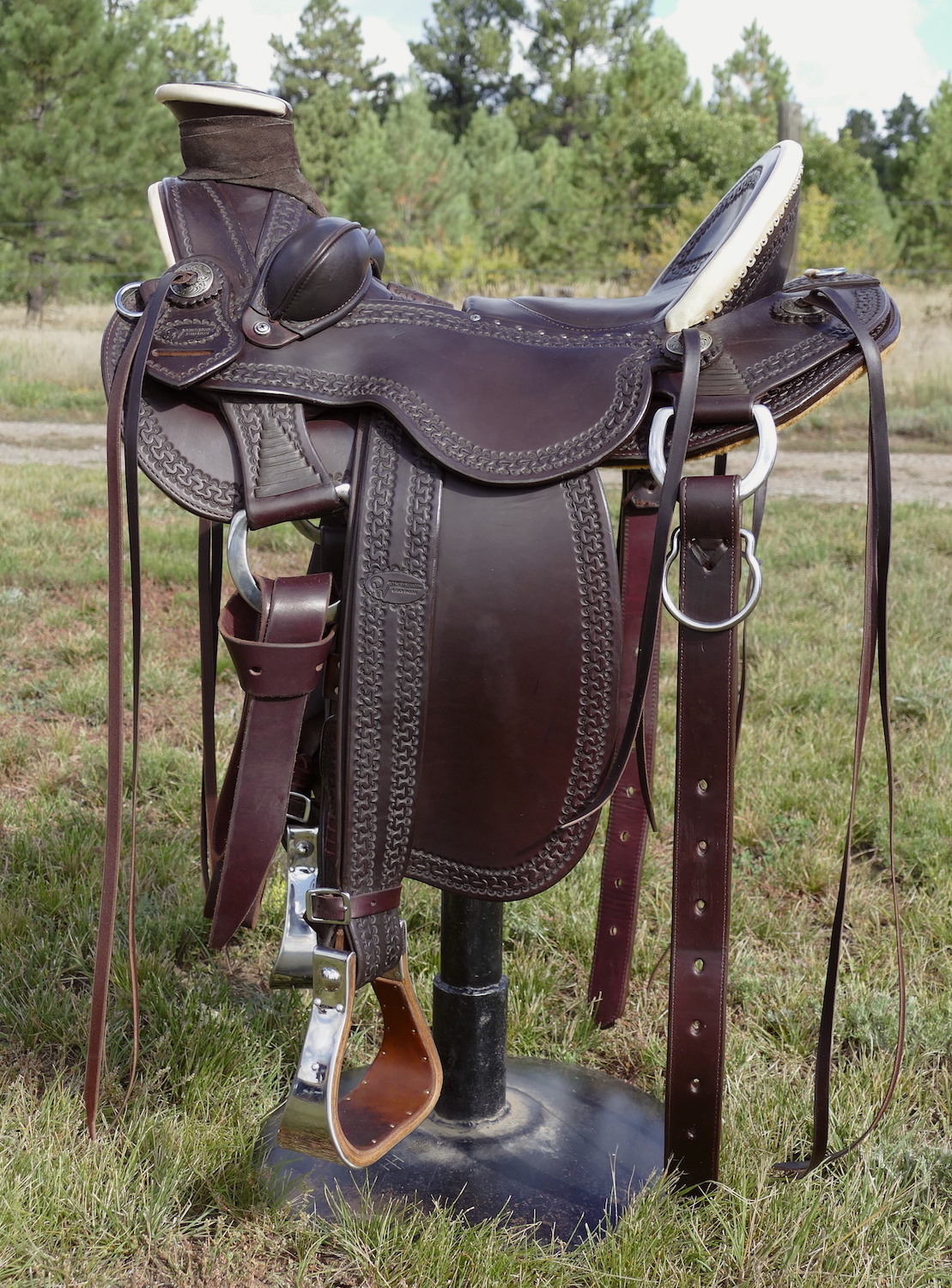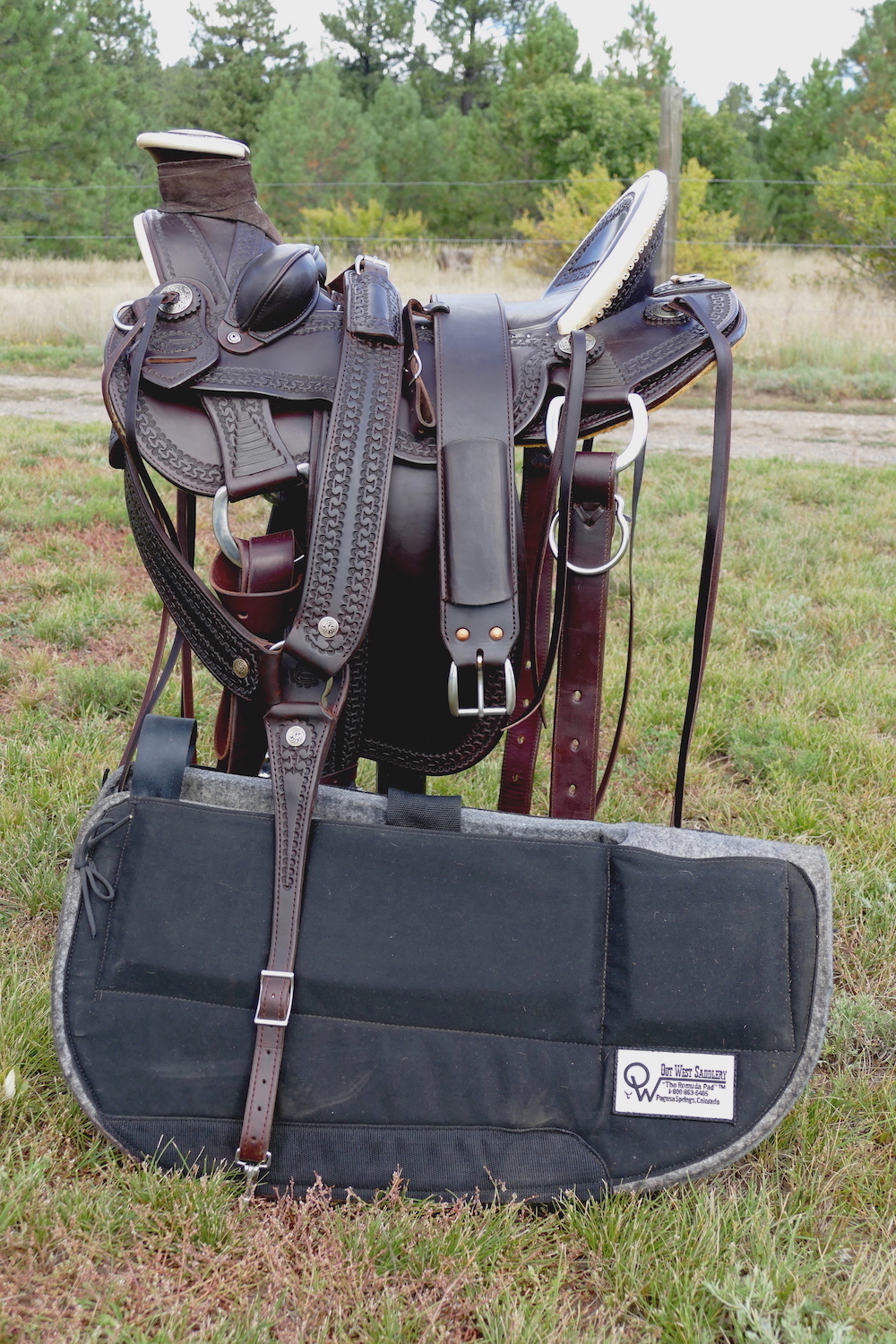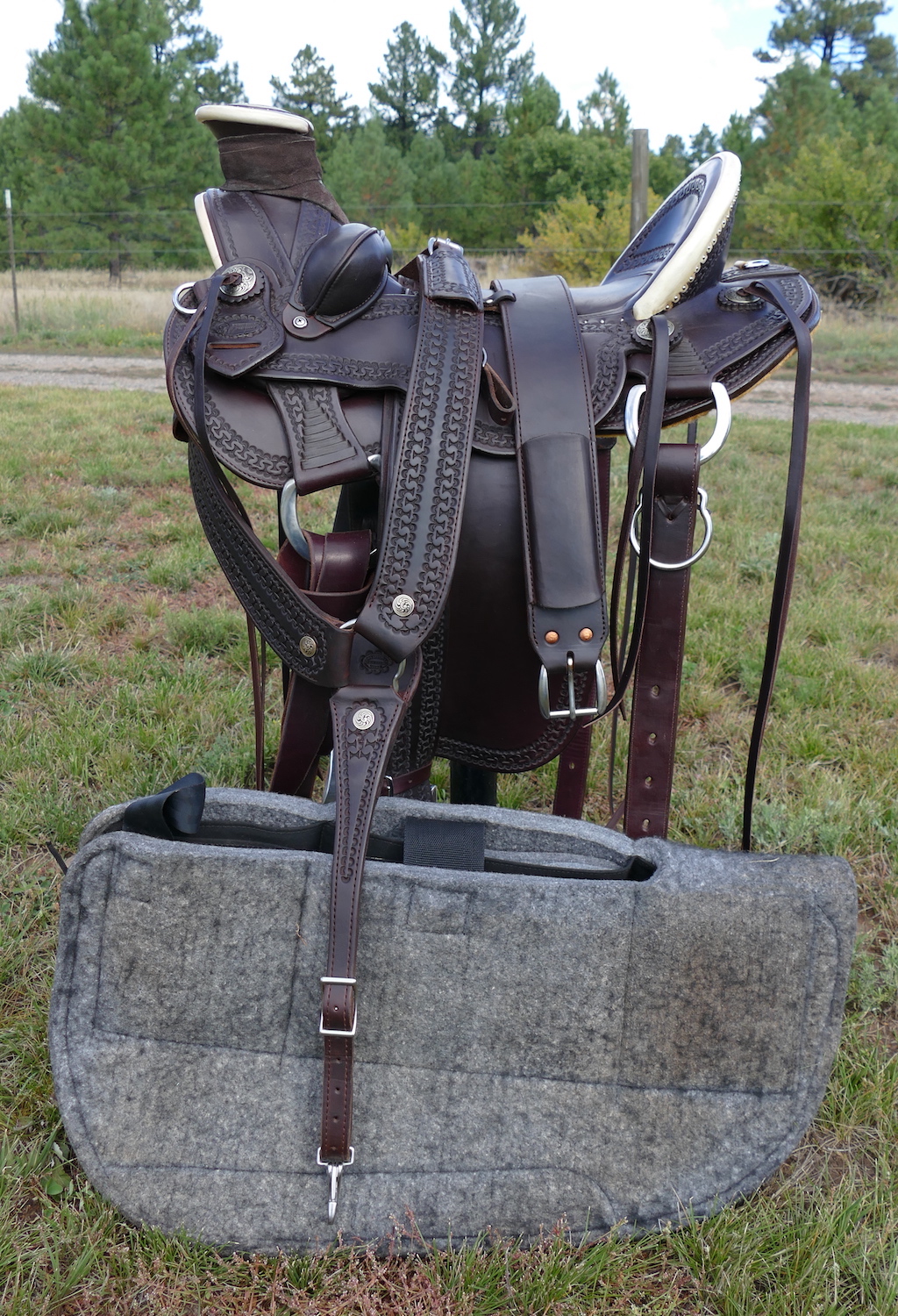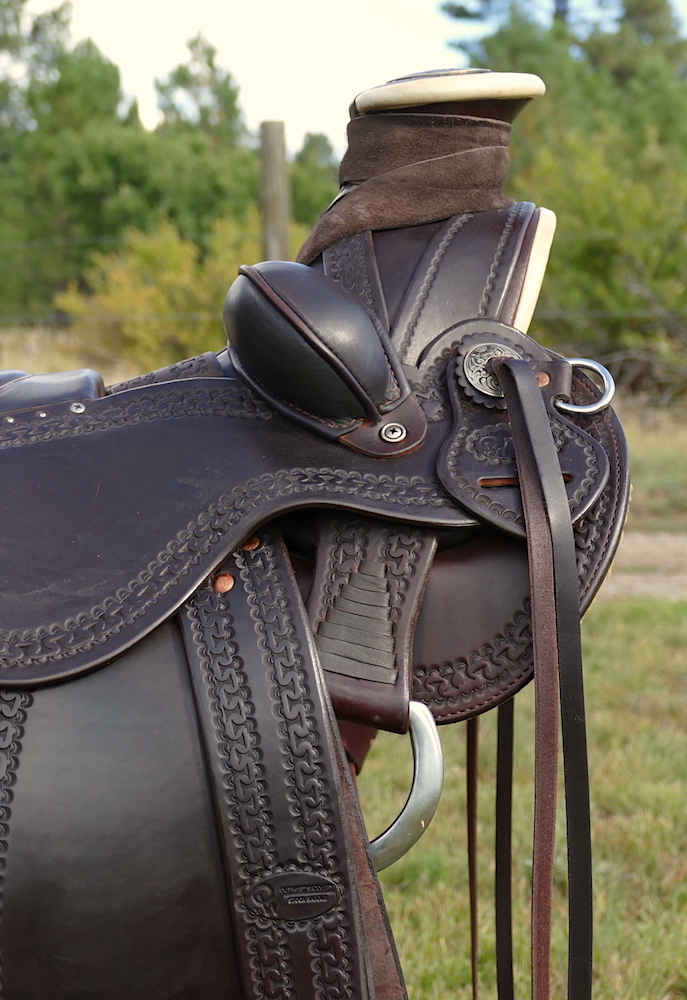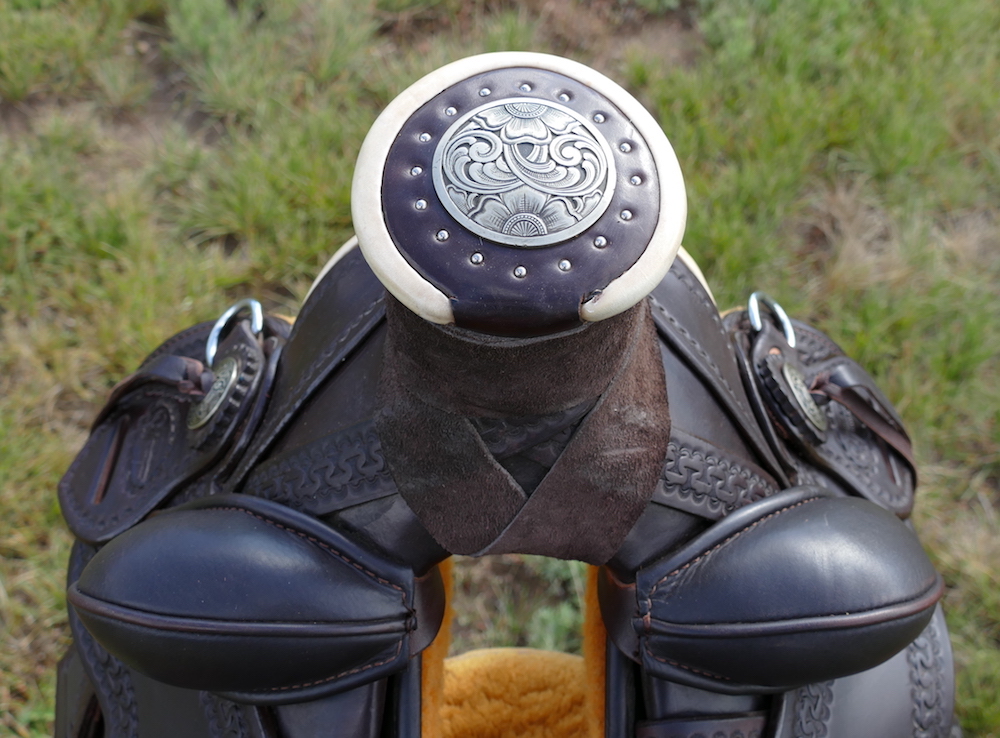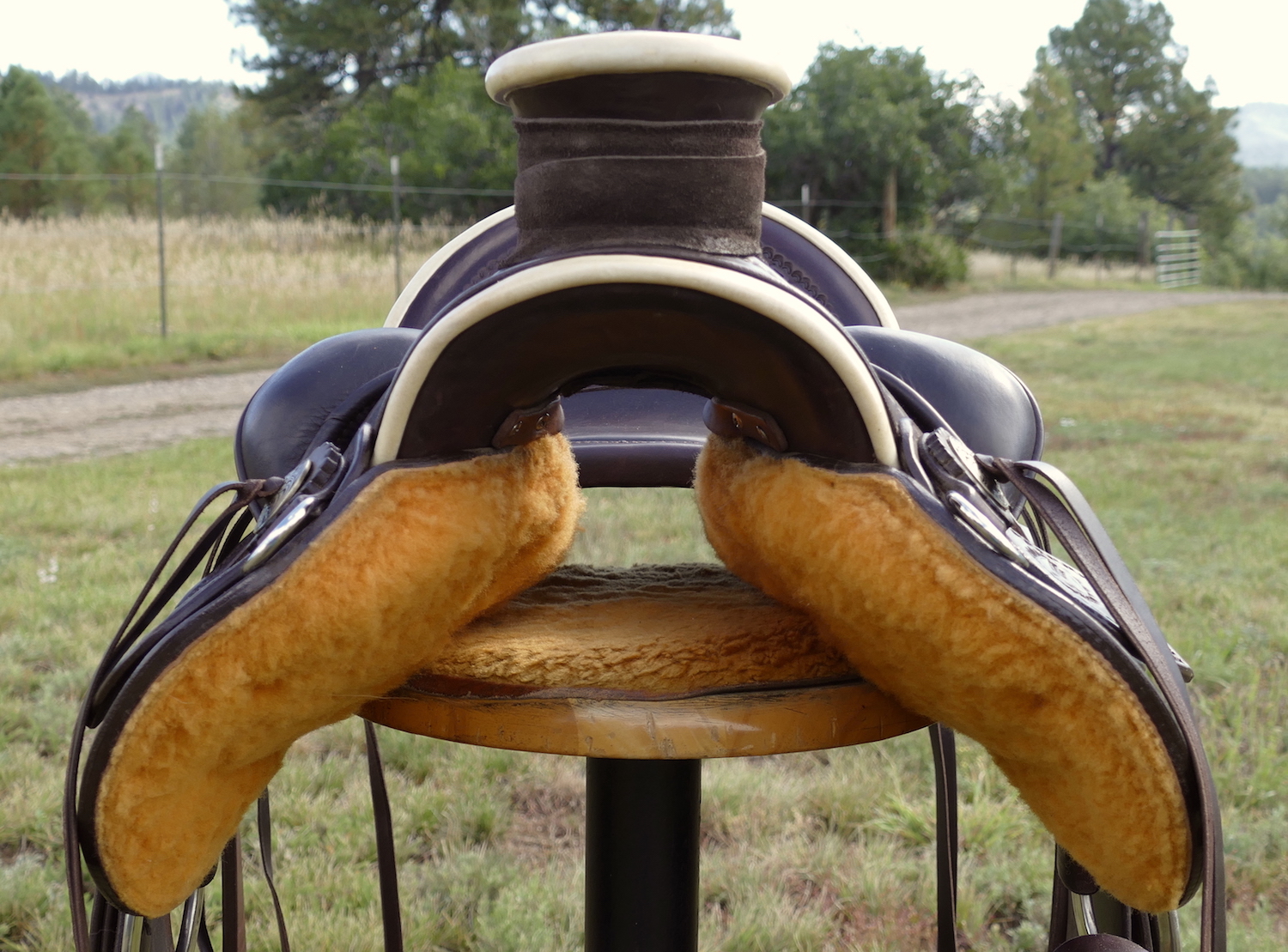 Almost New Beautiful Out West Saddlery Customized Vaquero Wade Stock Saddle For Sale!!!
Package $4,650.00 (New $4,900.00)
Includes: Matching Leather Breast Collar & Lightly used Saddle Fitting Pad to make it really versatile for a lot of different horses and to maintain an ideal fit.
Seat is 16" ~ Color Dark Oiled Antiqued w/Stainless Hardware ~ JM Bronze Conchos & Horn Cap ~ Stirrups are 3" Bell Oversize ~ Permanent Horn Wrap ~ 18" Fenders (custom length available at no extra charge) ~ Tree Fully Covered ~ Rawhide Accents on Horn, Fork & Cantle.

Extra Wide ~ our most popular tree configuration! 80% of the horses we get tracings of, all breeds, need this Extra Wide bar angle (15"FBF) and rocker.
*You can send us tracings of your horse to help you determine if this saddle is ideal for the type of horse you like as well as your measurements to see if seat size is correct.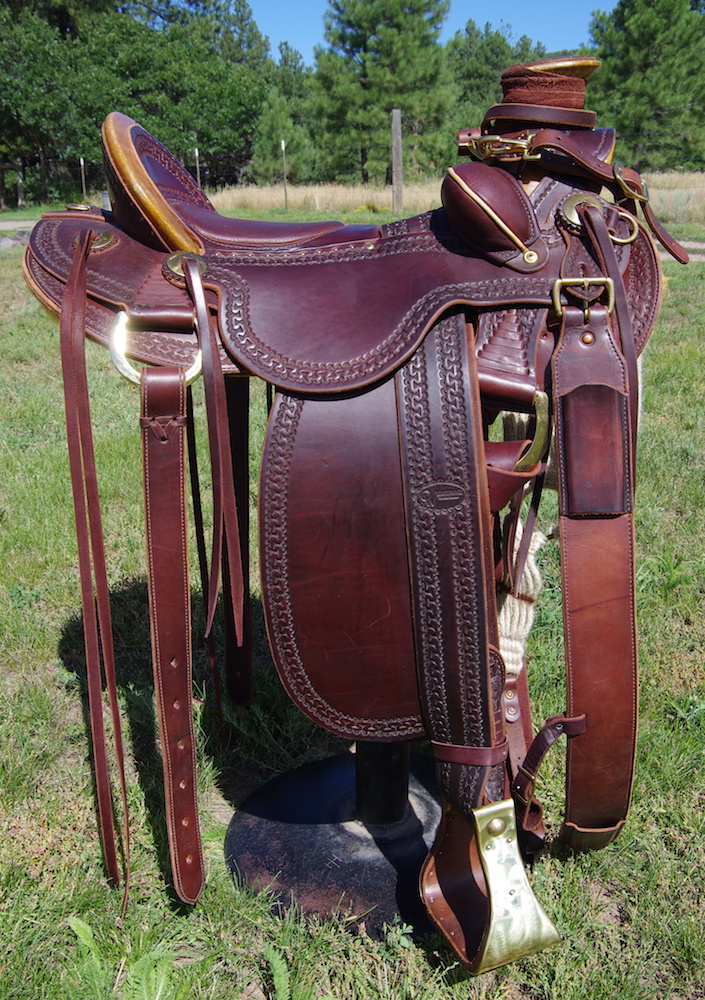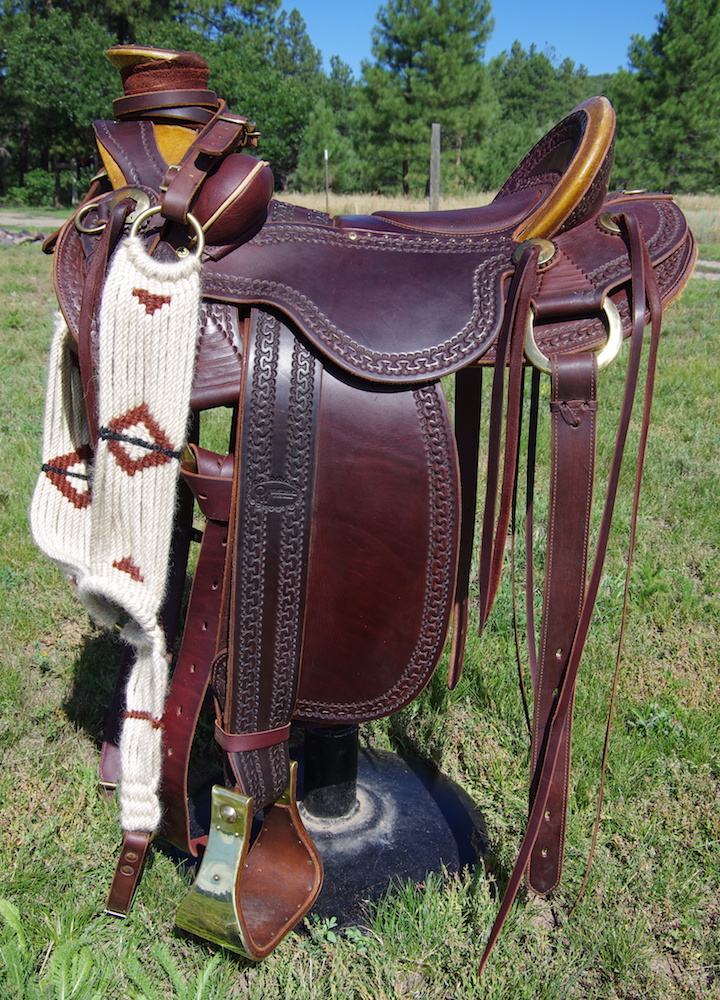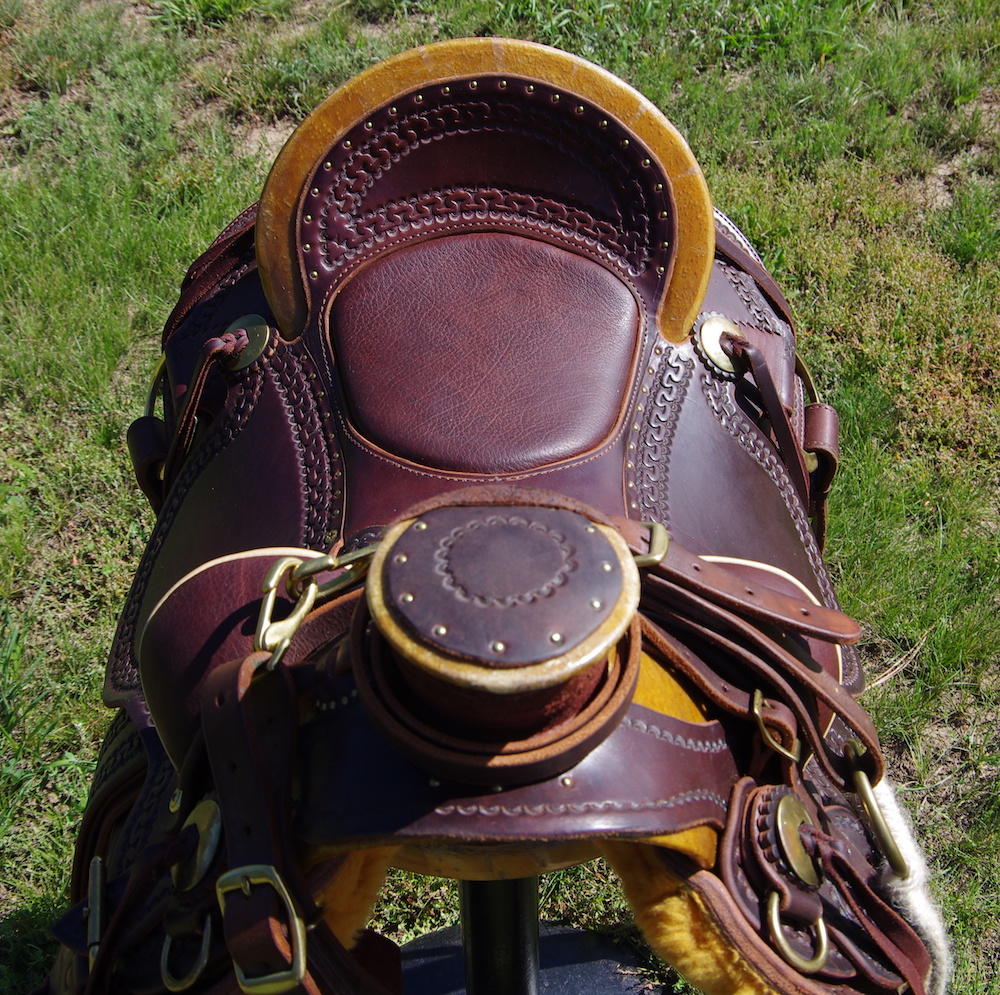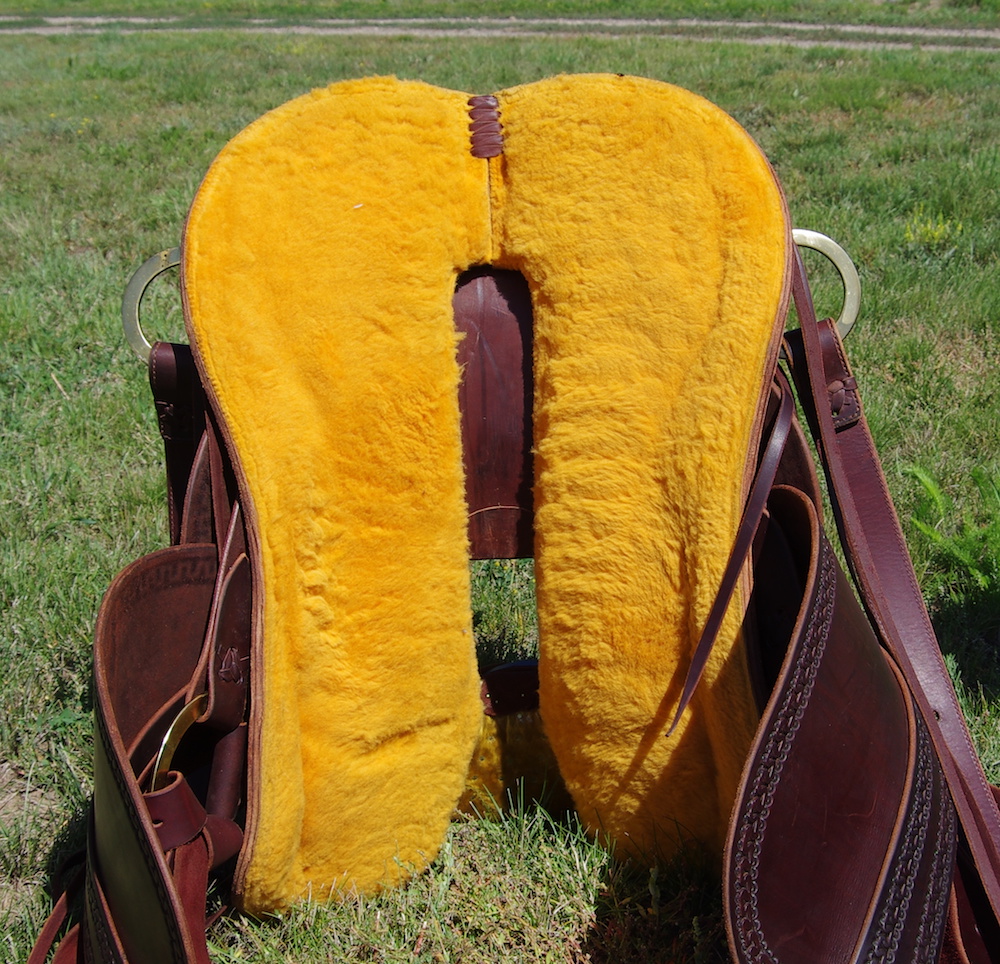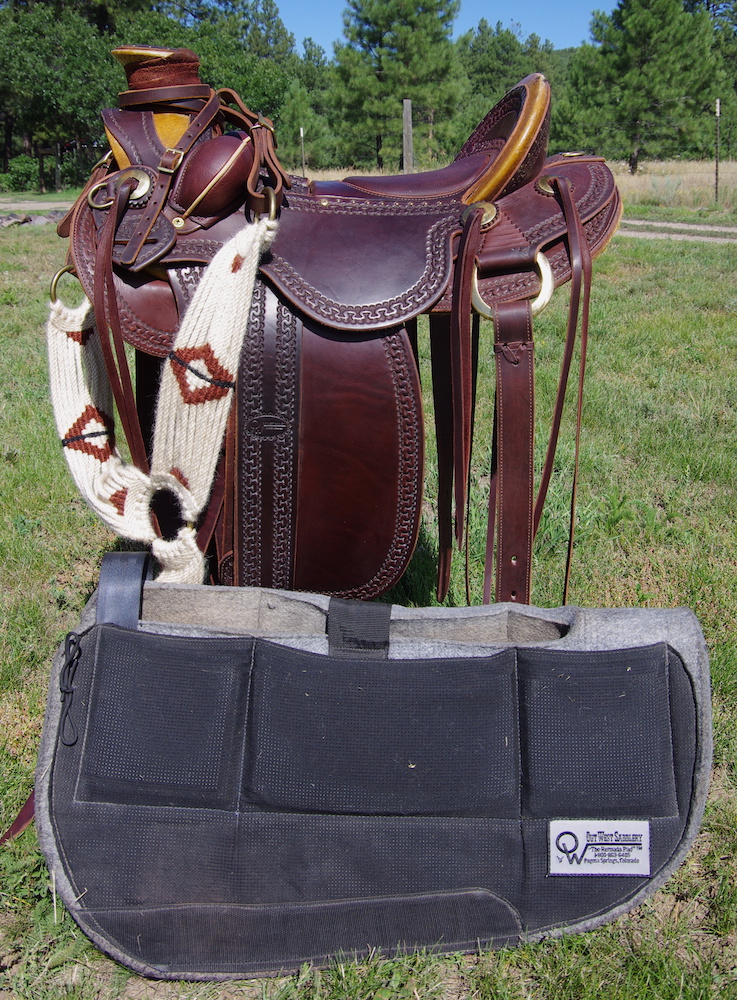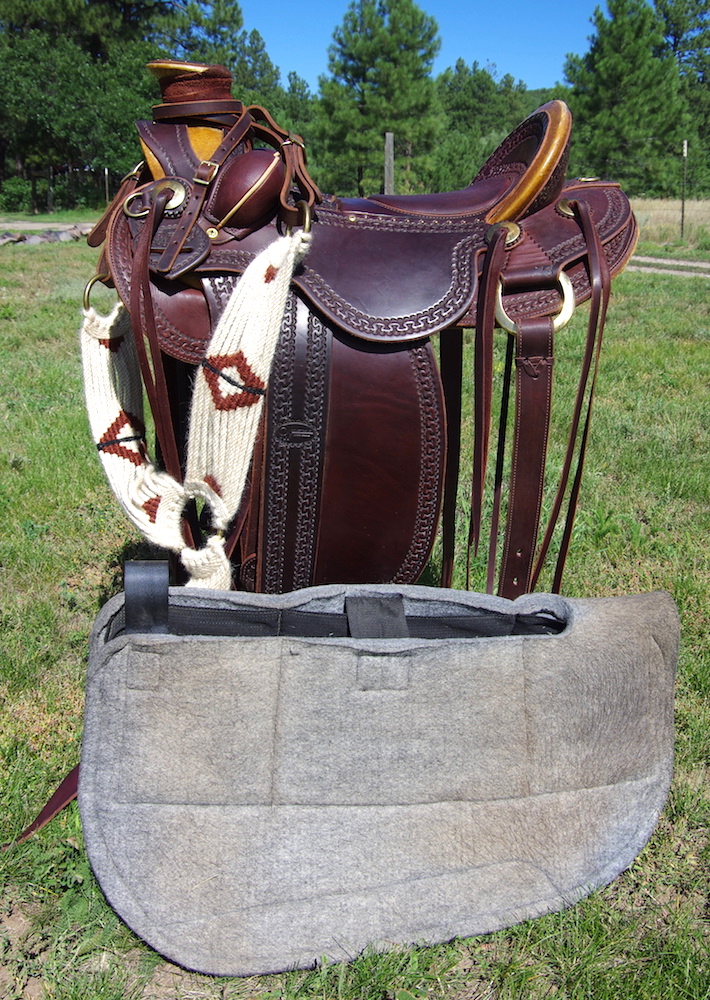 USED OUT WEST SADDLERY VAQUERO WADE STOCK SADDLE & ACCESSORIES ~ Barely used in LIKE NEW condition!!
Package $3,500.00  (New would be $4,100.00 Savings of $600.00)
Includes: Unused 100% Mohair Breast Collar and Lightly Used 3/4" Remuda Saddle Fitting Pad.
The bar angle is our WIDE model (14 1/4" FBF) w/Wade Bars.
Seat is 16" ~ Color Walnut w/Brass Hardware ~ Stirrups are 4" Bell Oversize ~ Permanent Horn Wrap ~  Oregon Style Rope Strap