NEW OR USED WESTERN SADDLES FOR SALE: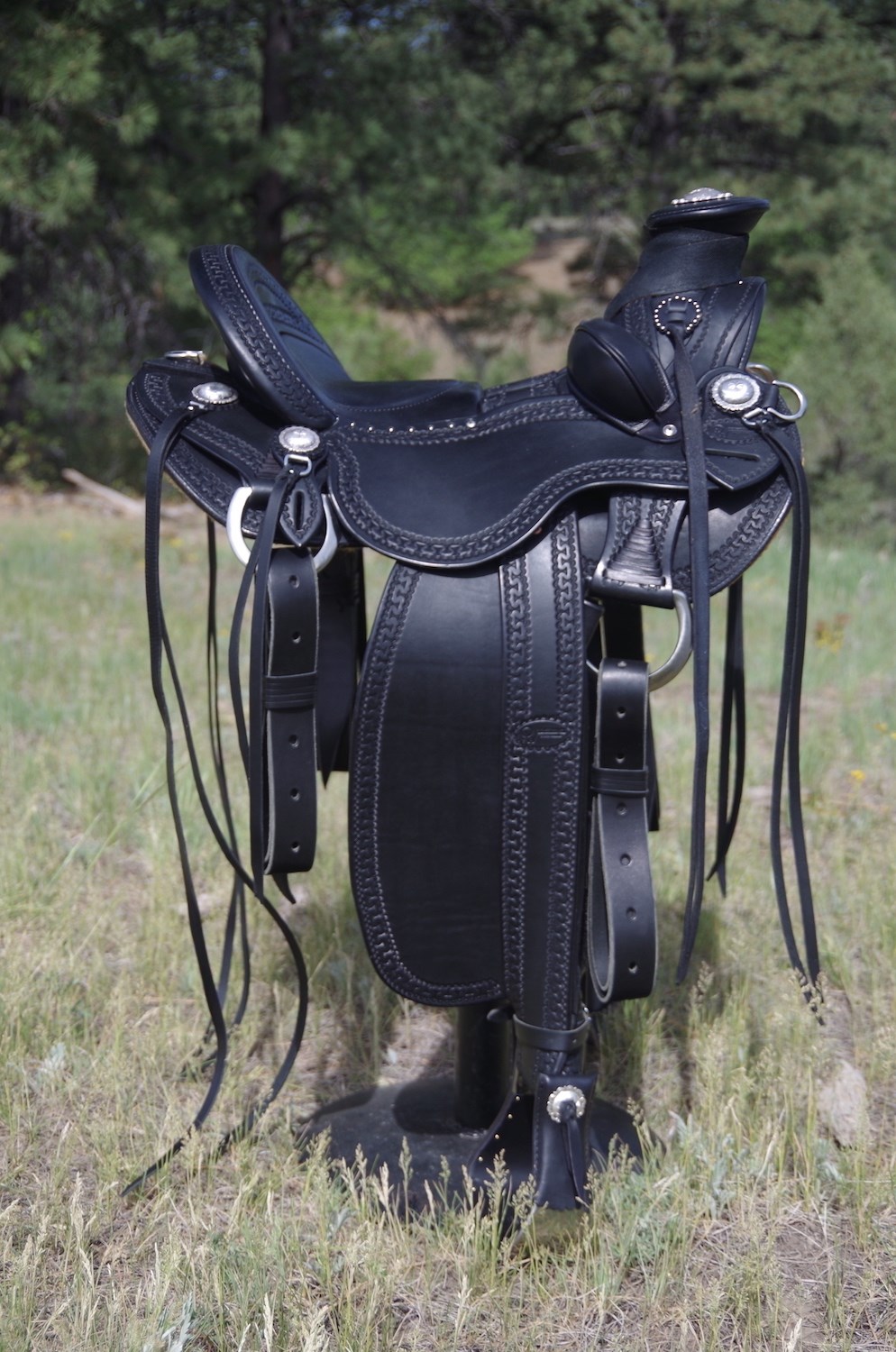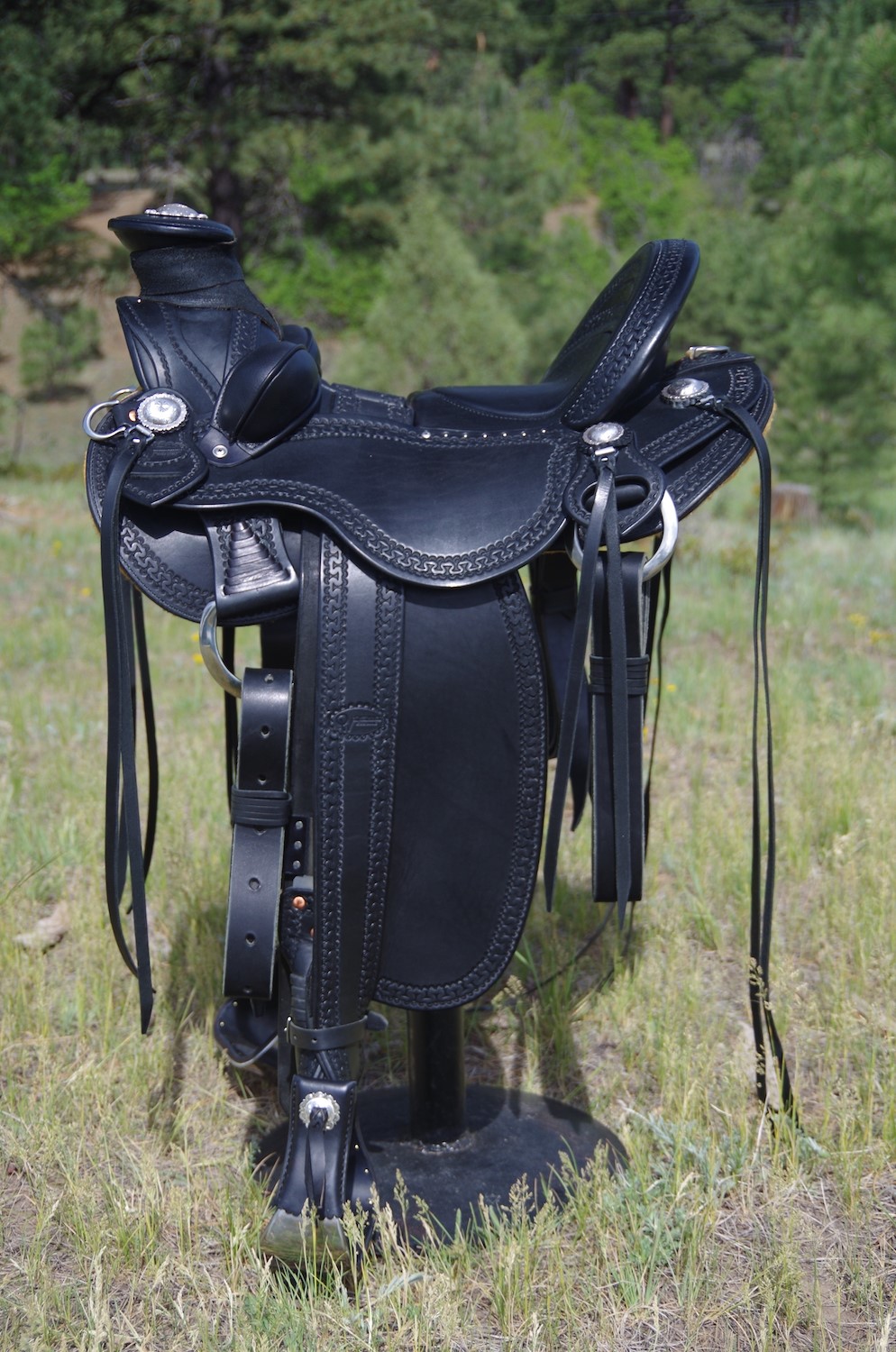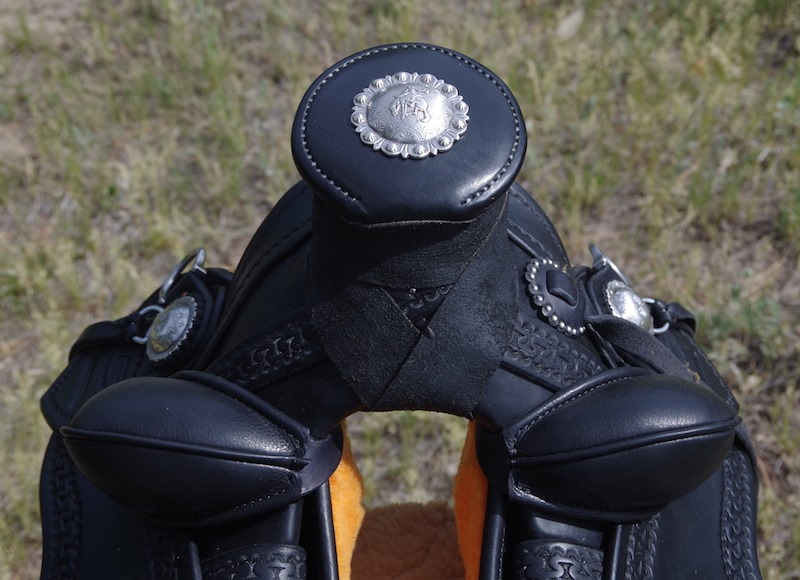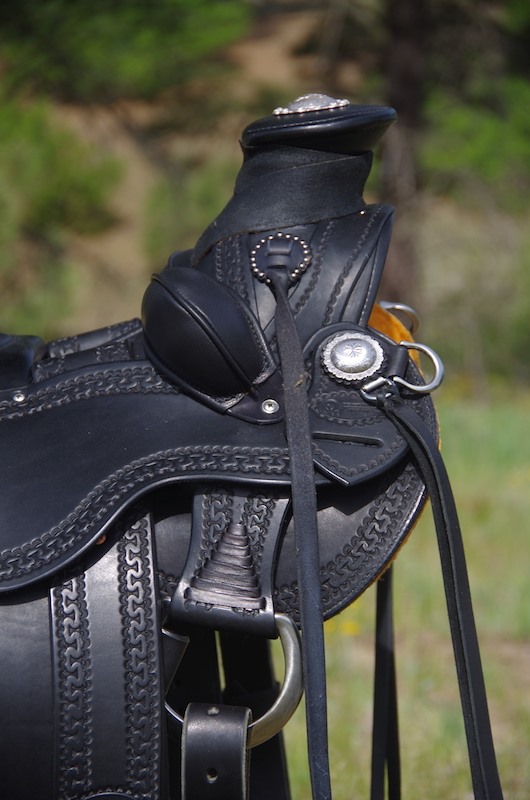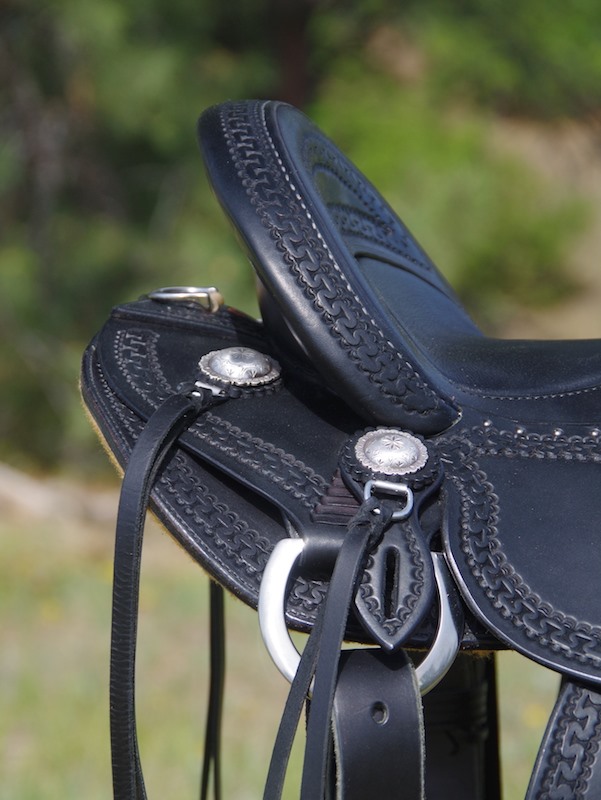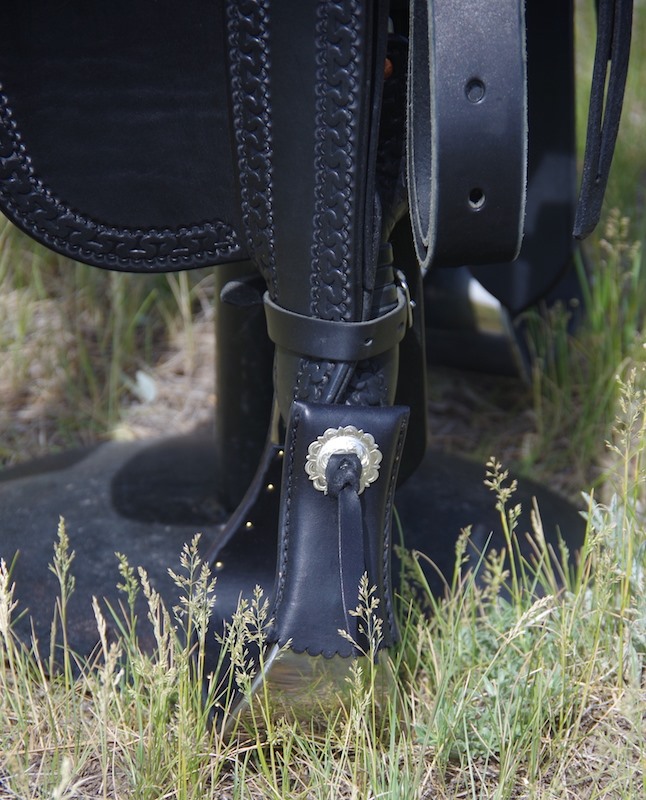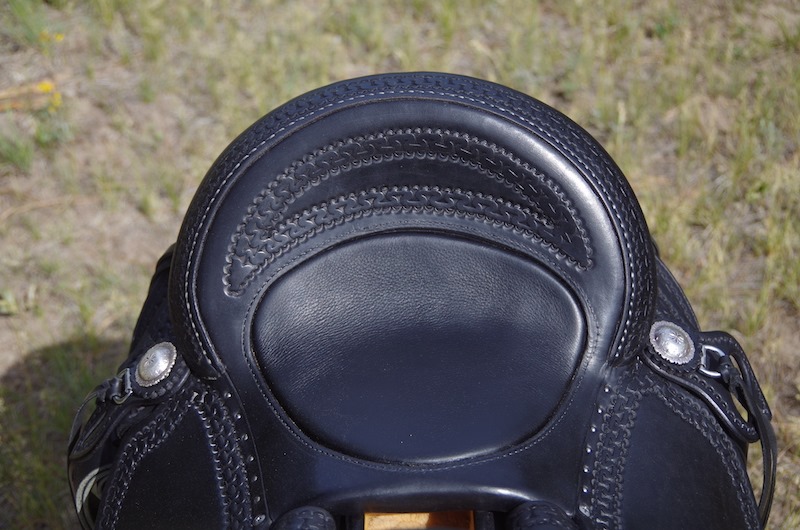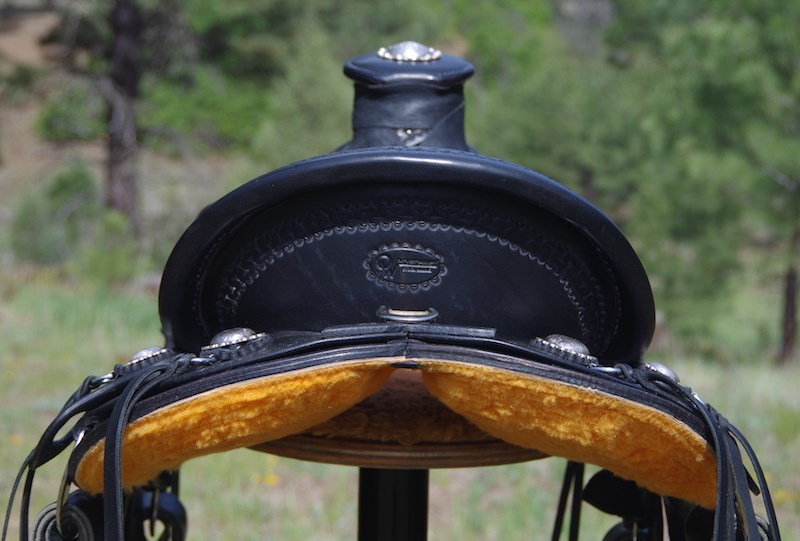 BRAND NEW OUT WEST SADDLERY CUSTOMIZED VAQUERO WADE STOCK SADDLE FOR SALE!!
New Price was $4,520 ~ Sale Price is $3,900 ($620 Savings!!) NoWaiting!!
This is our most popular seat size and bar configuration!!
15" Seat ~ Extra Wide Front Bar Flare 15" ~ Wade Rocker ~ 6 3/4" Gullet Width.
20" Fenders (custom length available for $300 extra)
Matching Headstall and Breast Collar can be made for it for an extra charge.
Includes: Top Caps, Horn Wrap, Rope Strap, Deluxe Oversize Padded Saddle Carrying Case & 30"/32" Black Pack Cinch.
*Our custom pack cinches that are made for riding saddles make the saddle have a universal, super wide center fire rigging position! Very comfortable for the horse, pulls down equally from the front and back with the front angling back and back angling forward. Helps free up the shoulders, don't have to cinch as tight, secures the saddle better than a regular cinch and back strap!
*Due to a divorce situation owner never put on a horse and has to sell.