NEW OR USED WESTERN SADDLES FOR SALE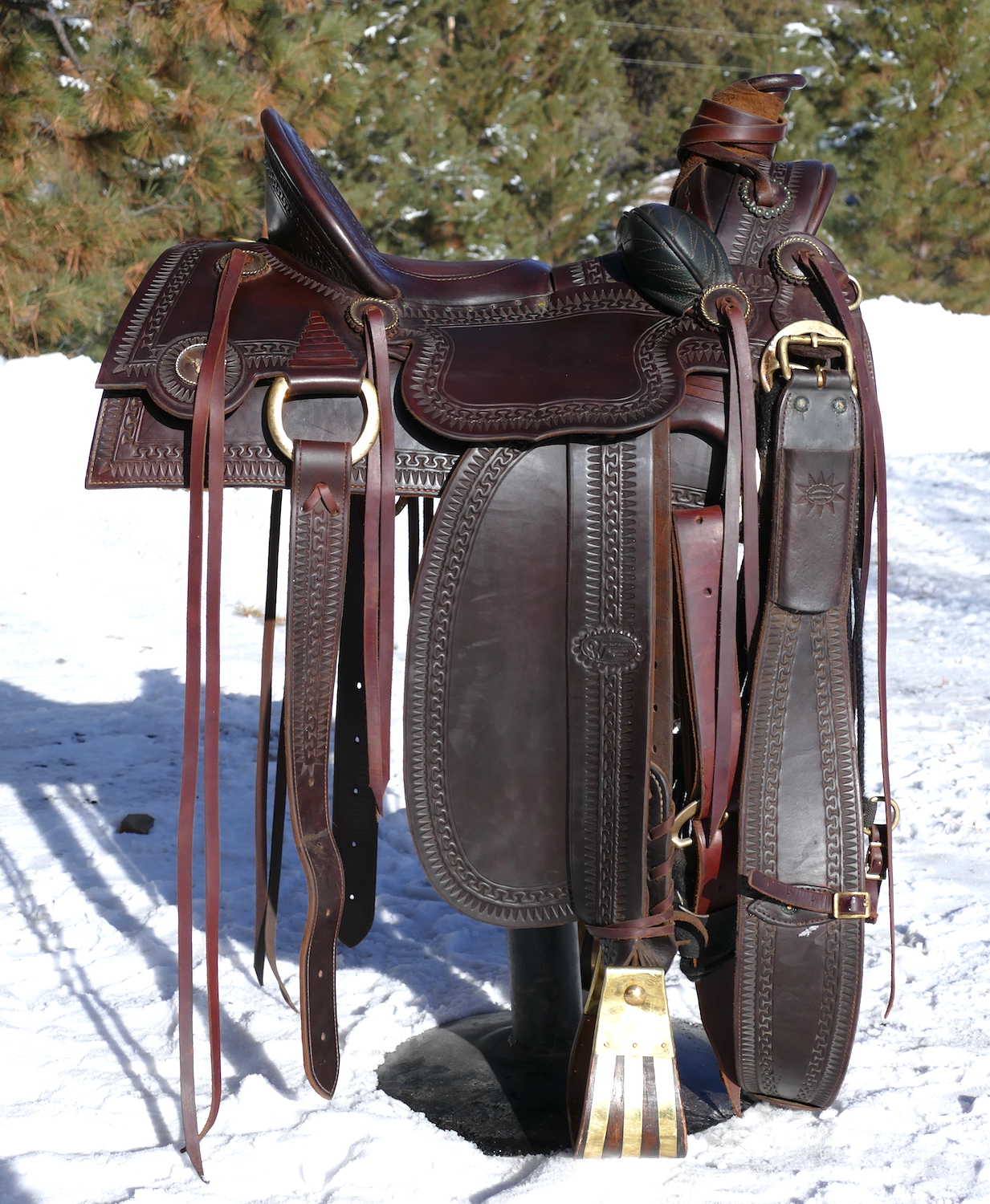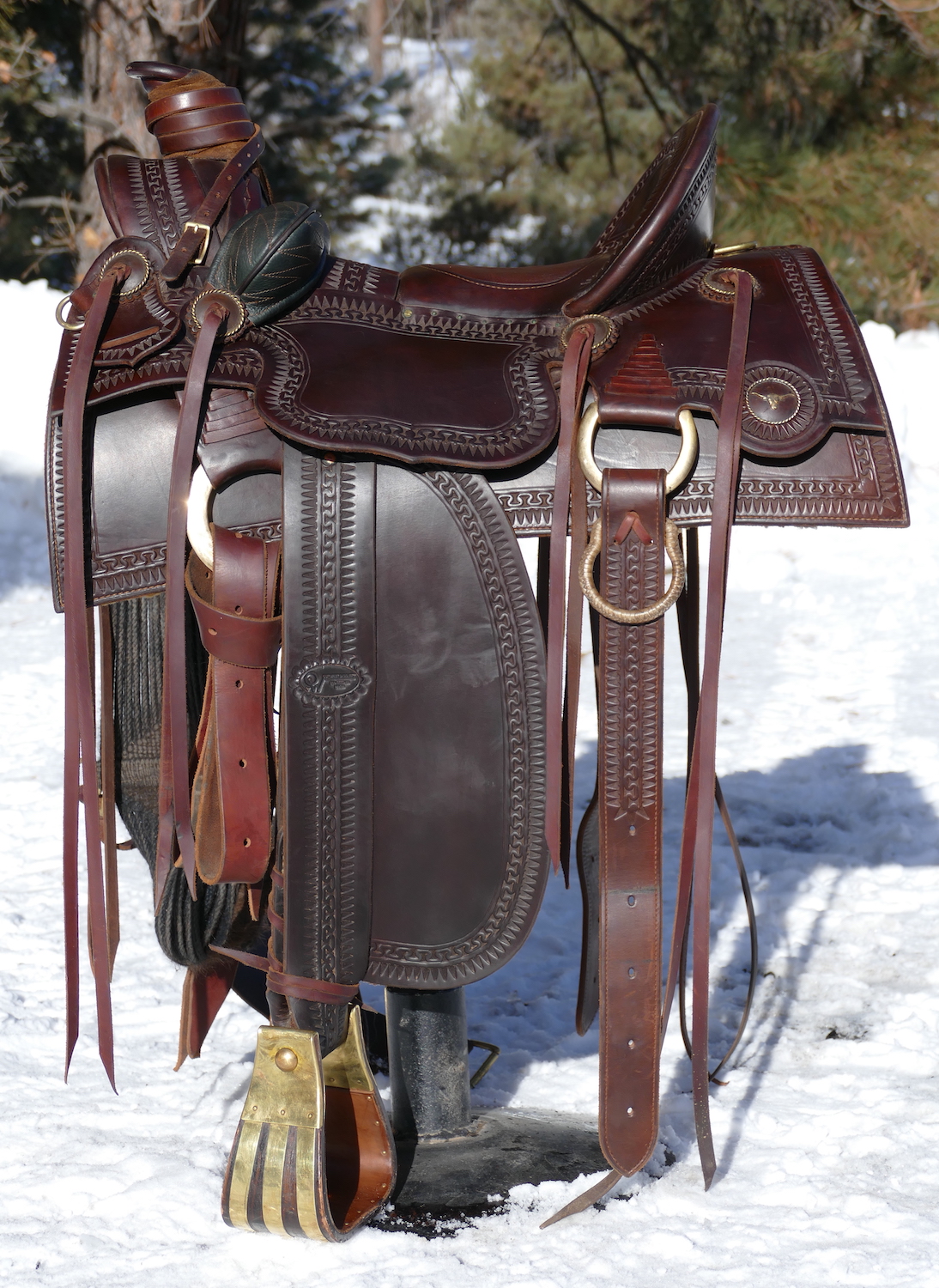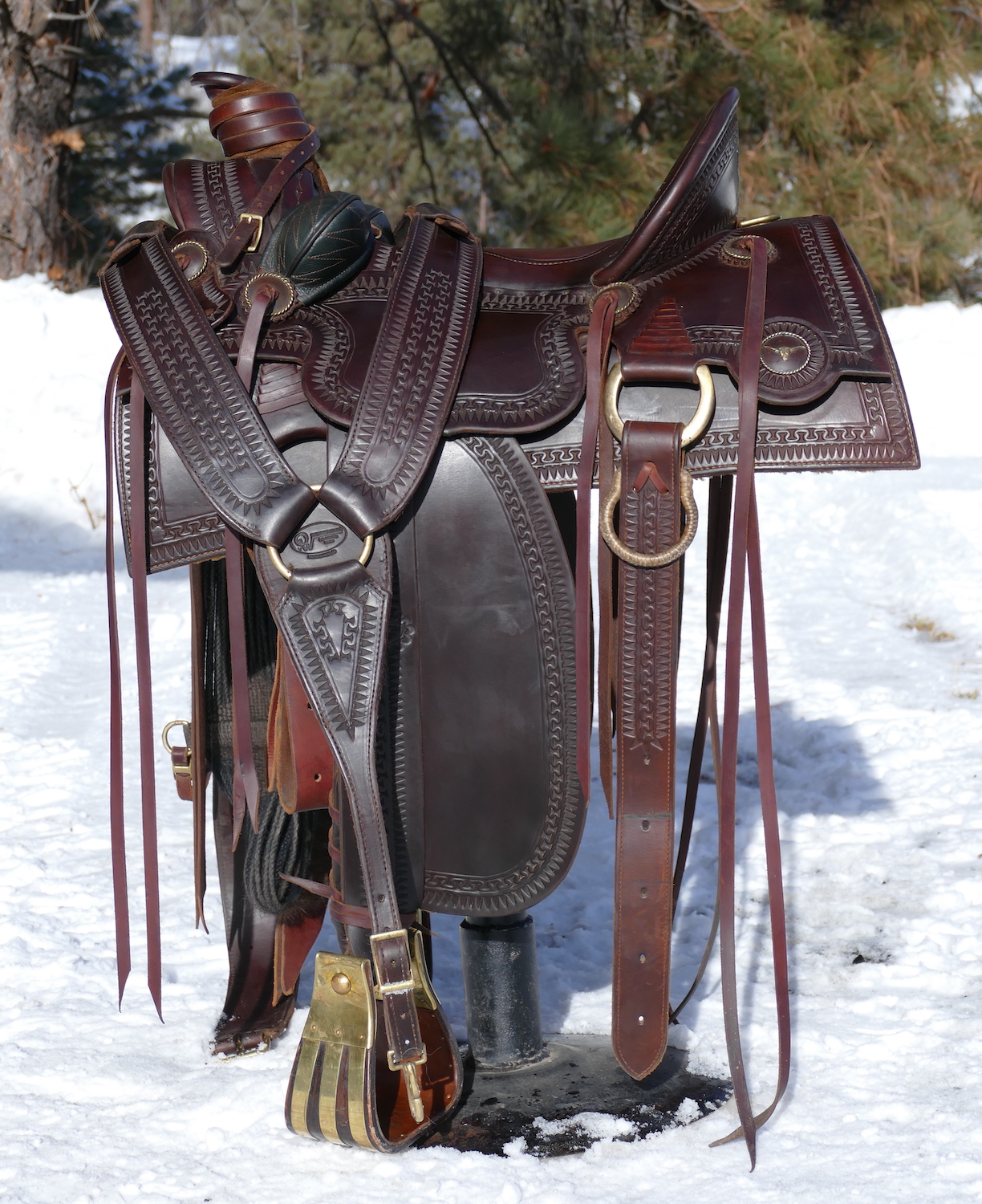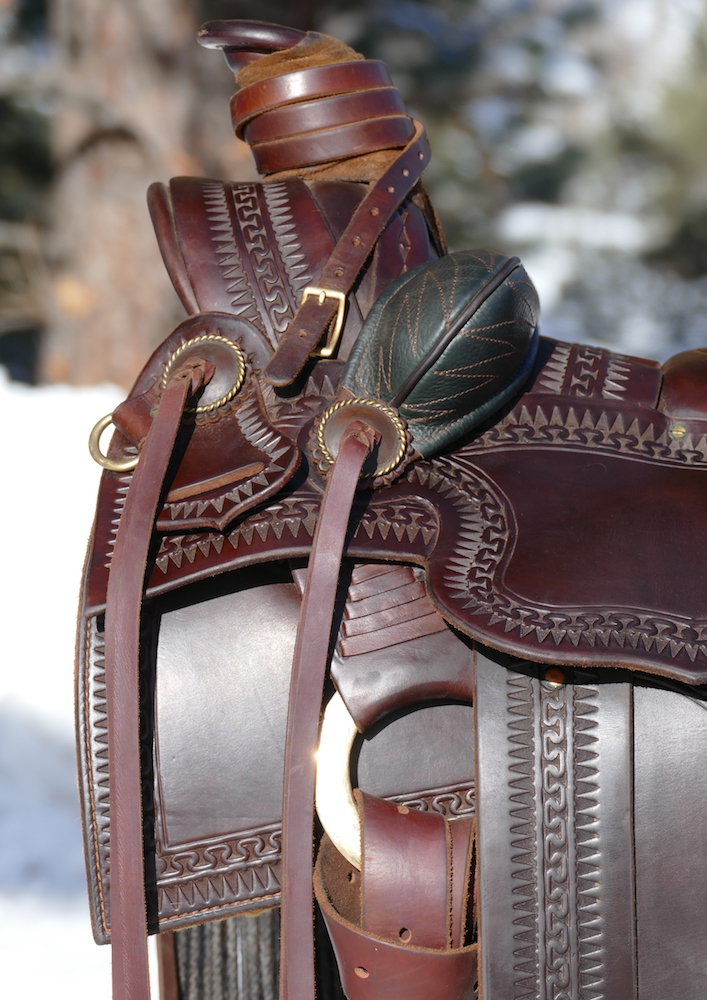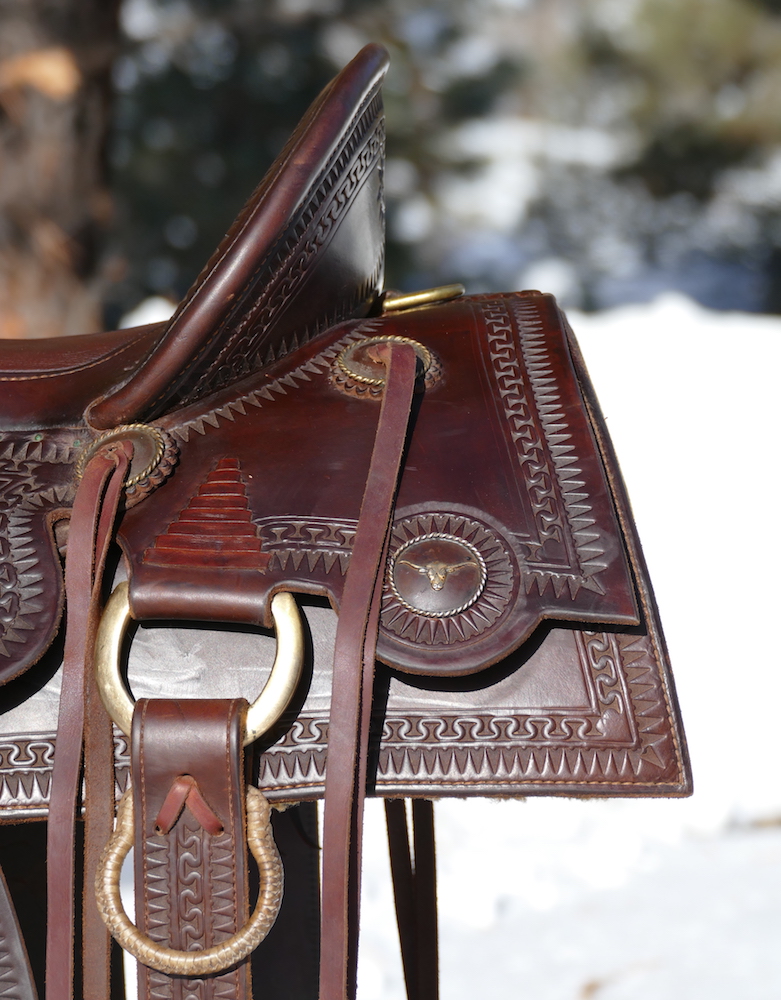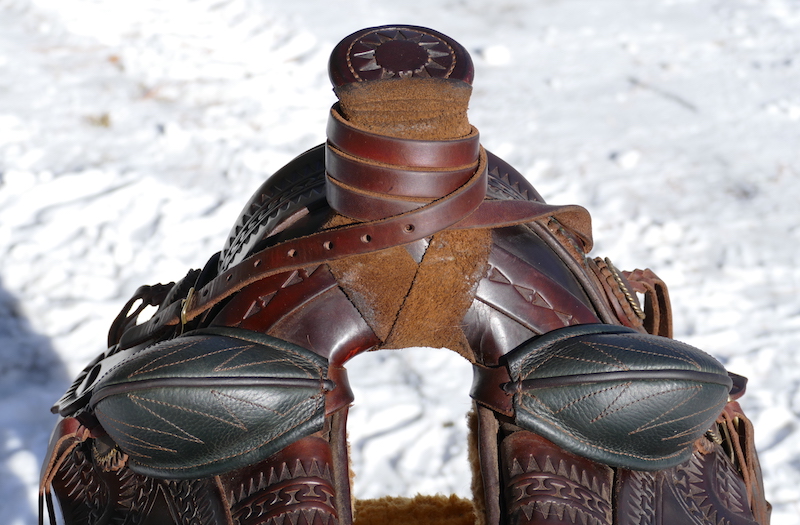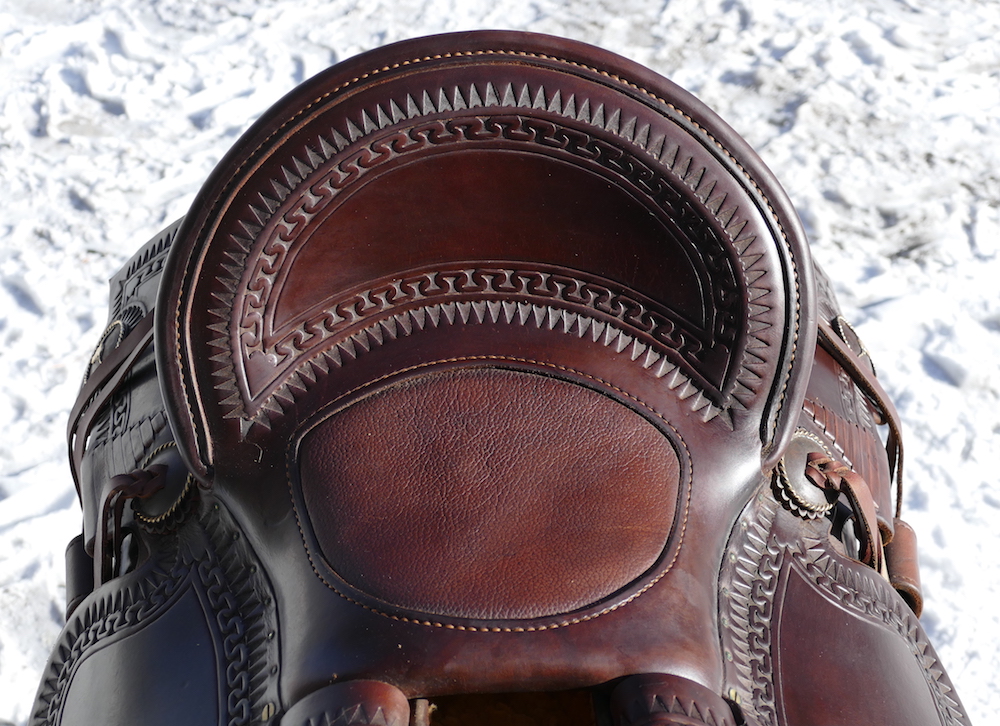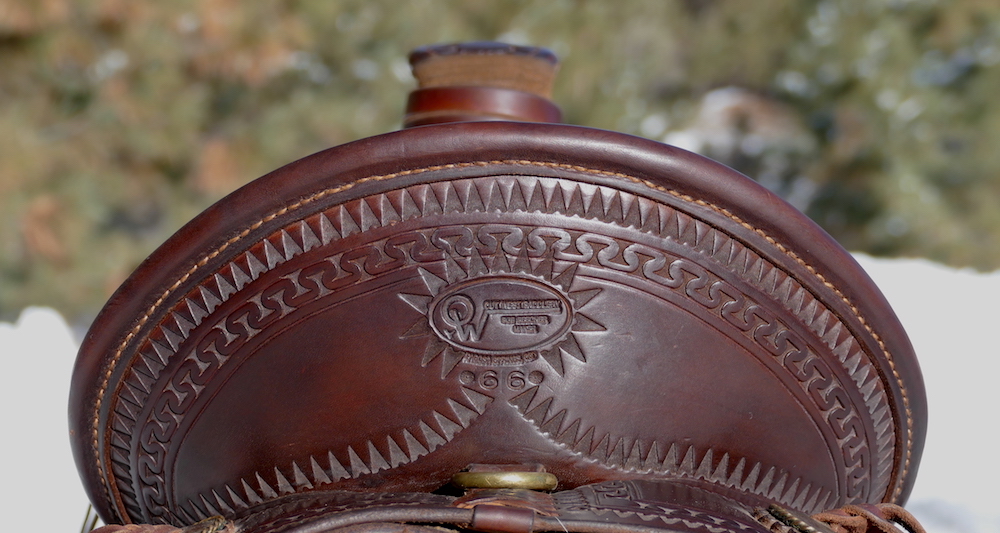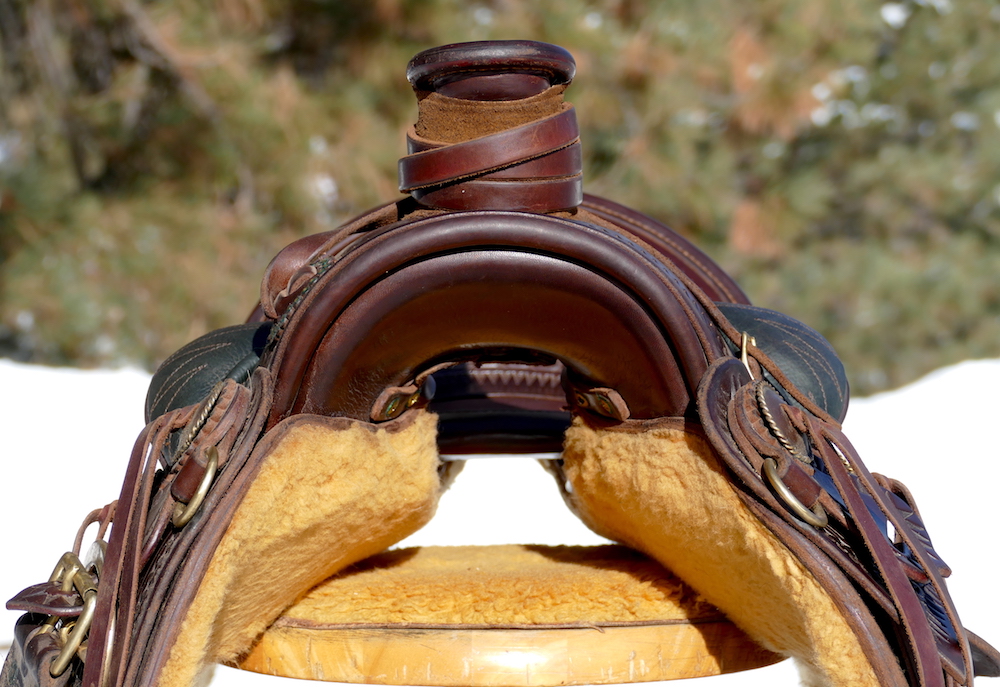 One of Bob's Personal Out West Saddlery Saddles For Sale #66
New $6,800.00 Used $6,000.00
This saddle was only ridden a few times!  He made a new one for himself so has to go!
15" Seat ~ 19" Fenders w/old time laced stirrup leathers ~ Old Time Dropped Point Square Skirts ~ Tree: 3B Visalia Fork: 9 1/2" wide x 5" deep ~ Horn: 3 1/2" high ~ Cantle: 5' high w/a bevel x 12" wide ~ Gullet: 8" high x 6 3/4" wide ~ Bars: front bar flare is 14" (wider than full quarter bars which are 12 3/4") x 22 1/2" bar length.
Stirrups are special order old time "Jail House" style.  Old time Sam Stagg rigging.  Spanish lacing. Old time peek-a-boo under left stirrup leather.  Solid rusted steel conchos w/brass rope & steerheads.
Includes: matching breast collar & back strap, horn wrap, Oregon style rope strap, inlaid padded seat, high attachment breast collar rigging, crupper rigging, dark green bucking rolls w/decorative stitching.