Wyoming Traders Wild Rags
For more wild rags to choose from see Wyoming Traders Page 2!
Cowboy Wild Rags are beautiful, soft silk scarfs made of high quality 100% silk!  They have a hand-rolled and hand stitched edge.  The unique limited edition silk scarfs portray the western spirit and cowboy life.  Standard size is 34 1/2" square.   ** There may be some color variation!

Buy 2 or more scarfs and save $2.00 per scarf EXCEPT 20" scarfs!
25% GROUP DISCOUNT!
Paisley Wild Rags/Scarves (12 Wt.)
34 1/2"  for $33.50  Available in all colors
42"  for $47.50  Available in select colors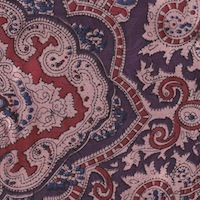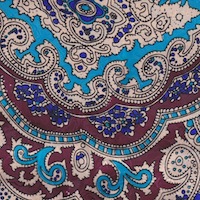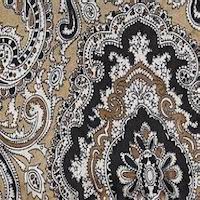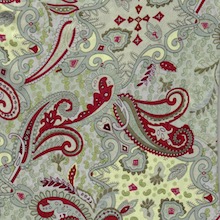 Maroon & Sage Paisley
"Mint Madness"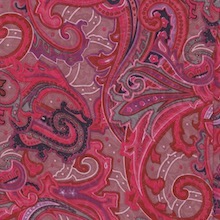 Pink & Plum Paisley
"Fruit Punch"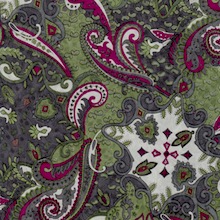 Green & Fuchsia Paisley
"Watermelon"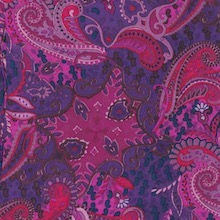 Royal & Red Paisley
"Pomegranate"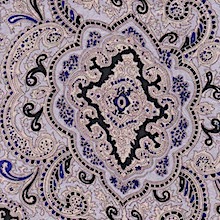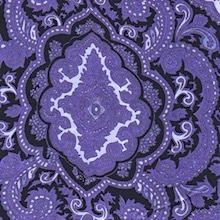 Purple Black Paisley
NEW!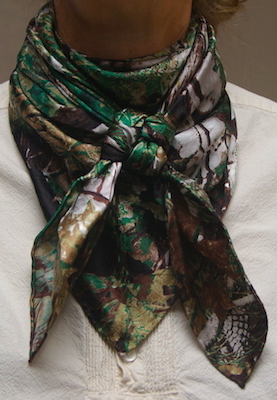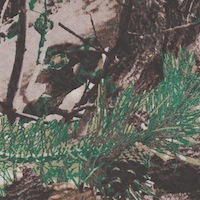 Charmeuse Silk Wild Rags  (14 Weight)
34 1/2"  Printed 100% Silk
$37.00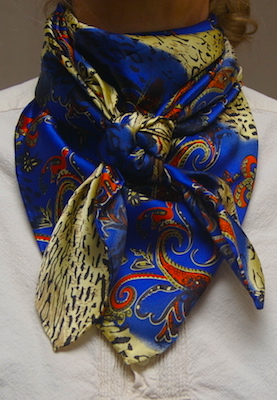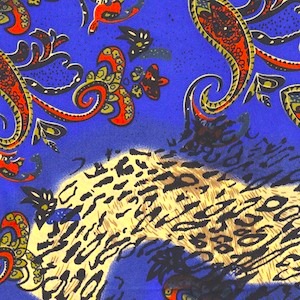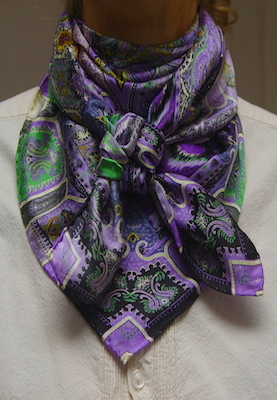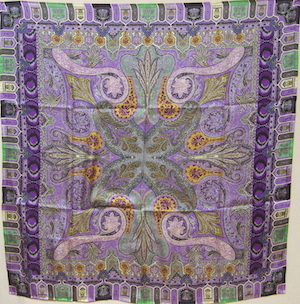 Lilac & Lace
Also Available in 42" Special Order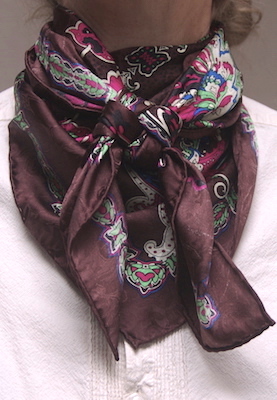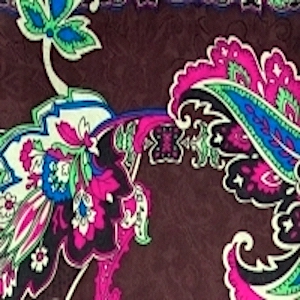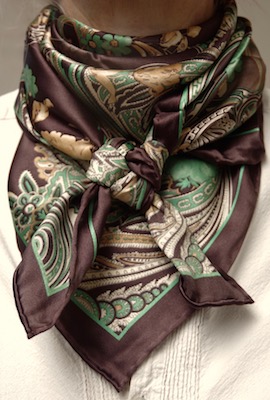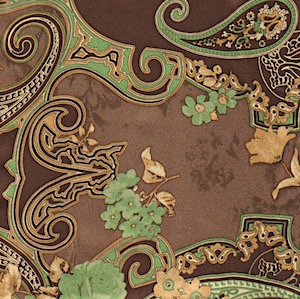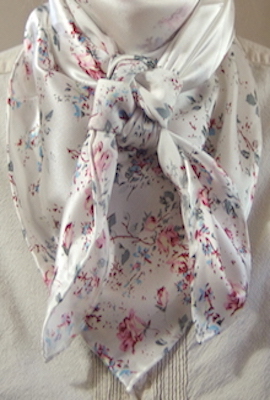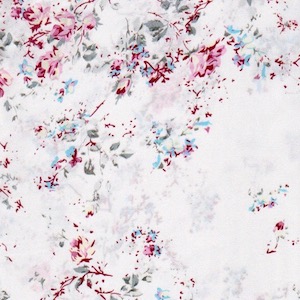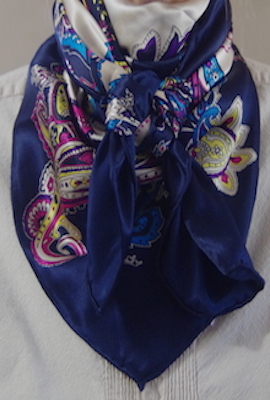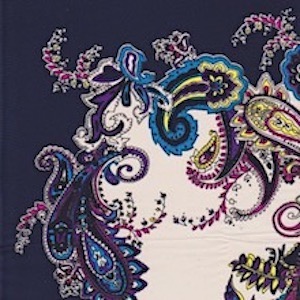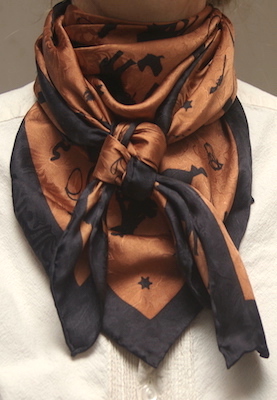 Cowboy Silhouette Scarfs (12 Weight)
34 1/2 X 34 1/2
$33.50
42" (Only in Charcoal & Rust Special Order)
$42.00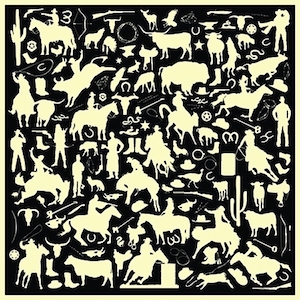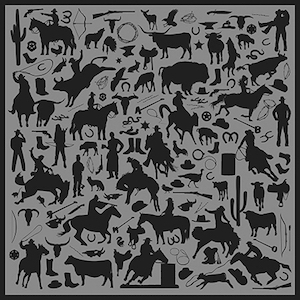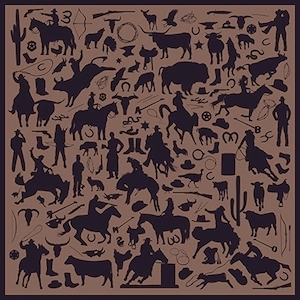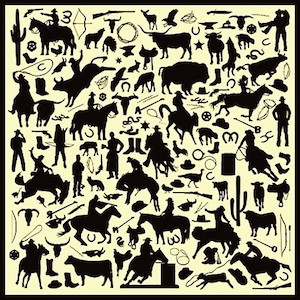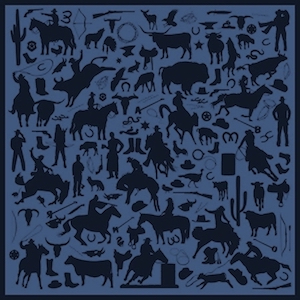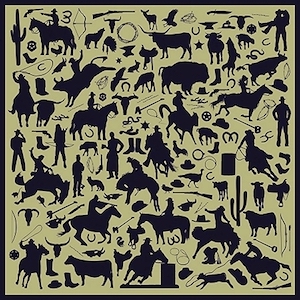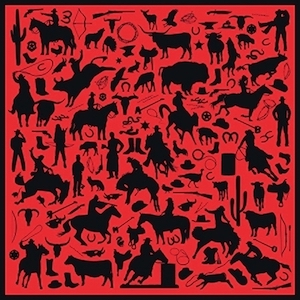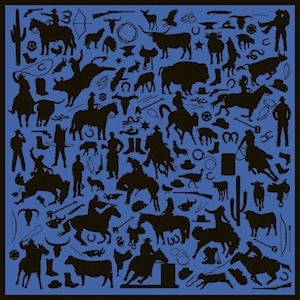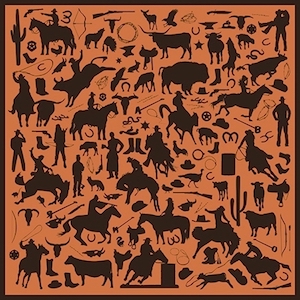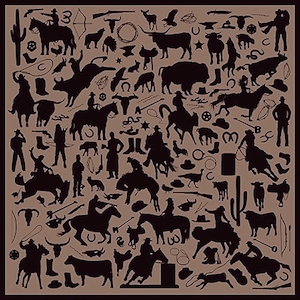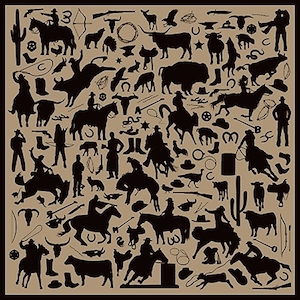 Limited Edition Cowboy Silk Wild Rags - Scarfs! (12 Wt.) 
34 1/2"  for $38.00
Although many of the pictures don't show it well, they all have a jacquard design in the background! Great additions to anyone's collection!  Besides wearing them, they are great wall hangers or small table covers!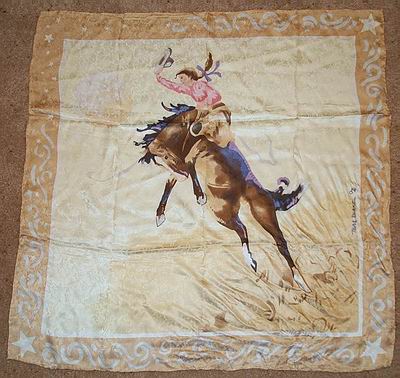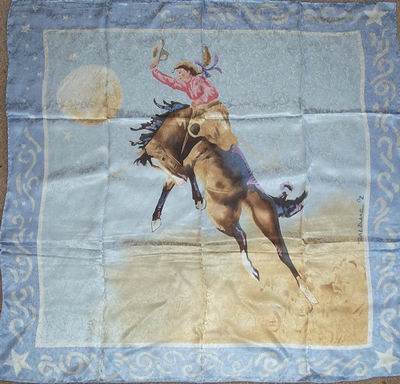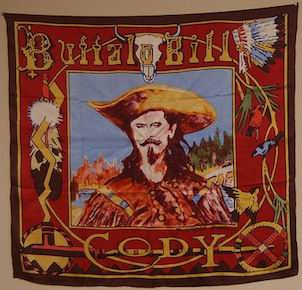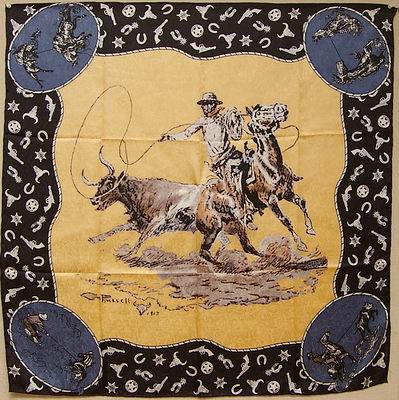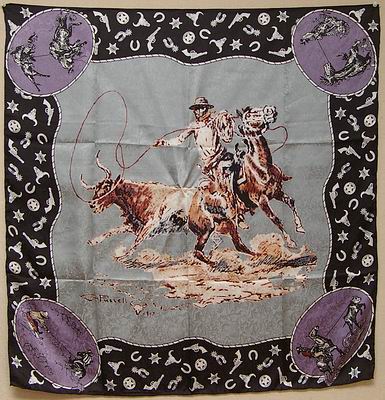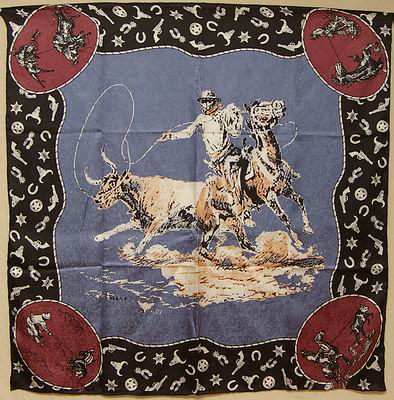 The pictures don't do these CM Russel scarfs justice, they have the beautiful jacquard pattern in the background. Like the rest, the color combinations in each is outstanding!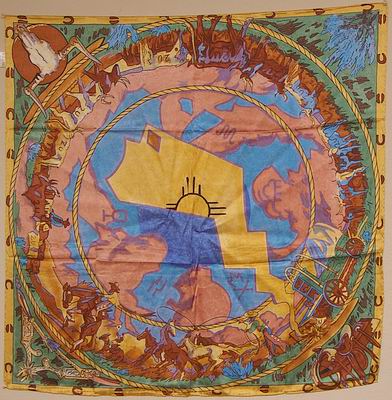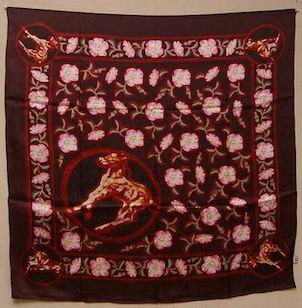 Colts and Roses
Background is a rich dark brown Jacquard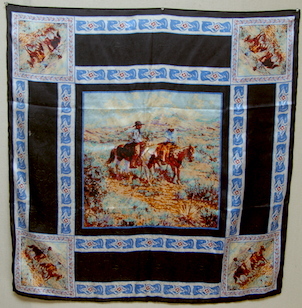 "Compadres" by Joelle Smith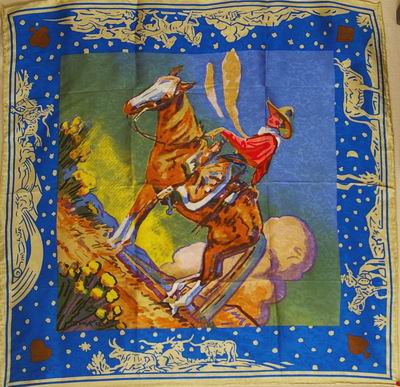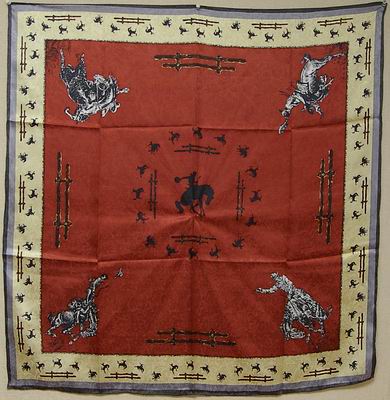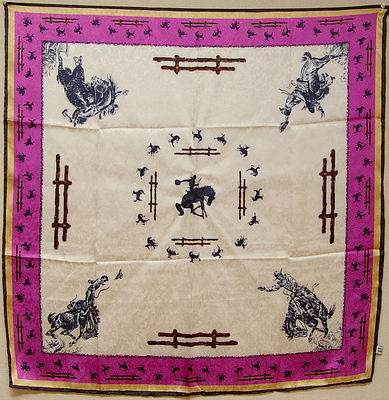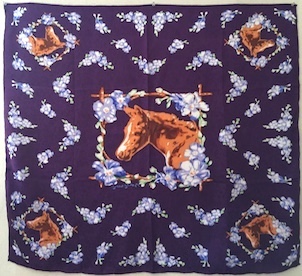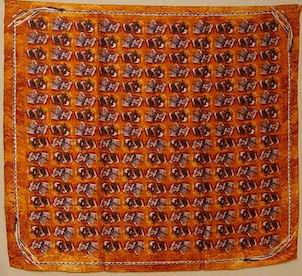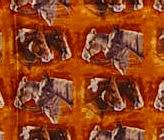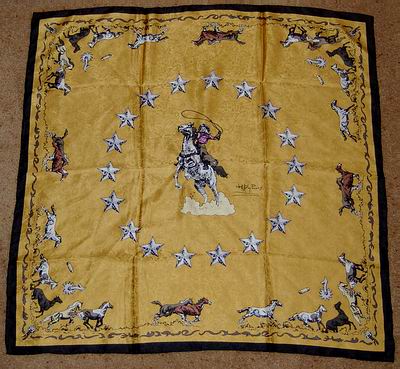 Mustang Gold by Clark Kelley Price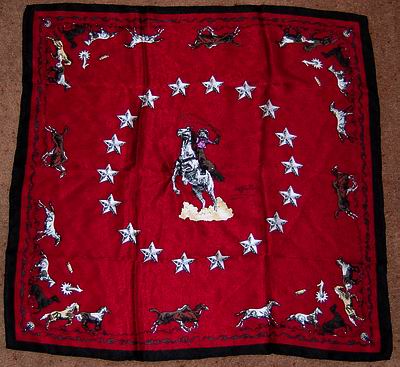 Mustang Red by Clark Kelley Price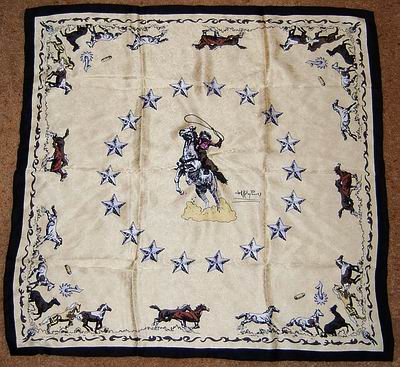 Mustang Ivory by Clark Kelley Price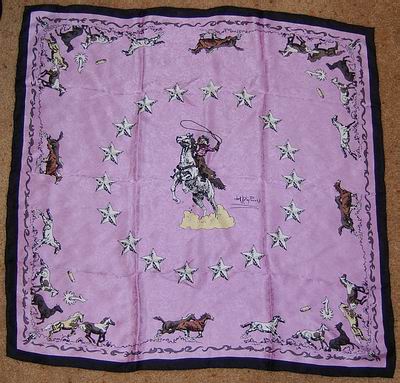 Mustang Lavender by Clark Kelley Price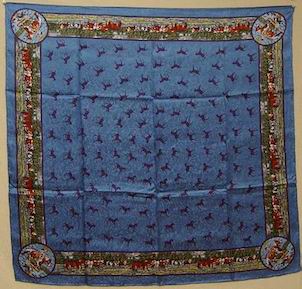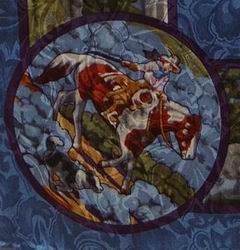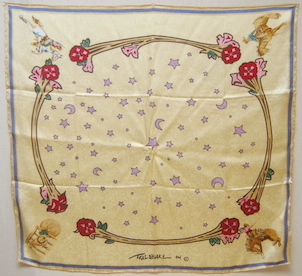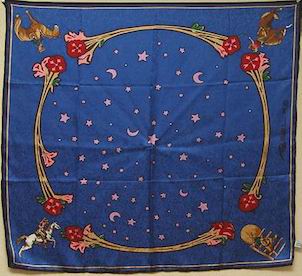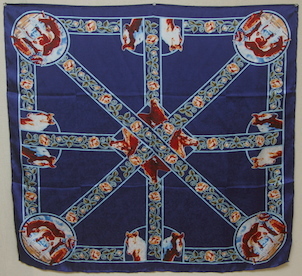 "Sweetie Pie"
by Joelle Smith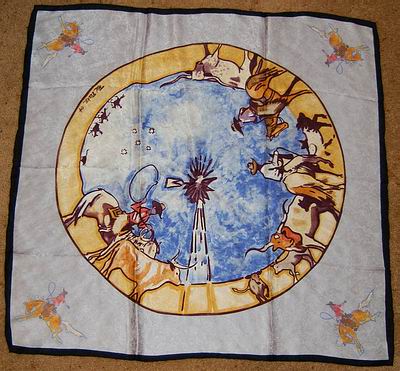 Windmill
Silver
by Teal Blake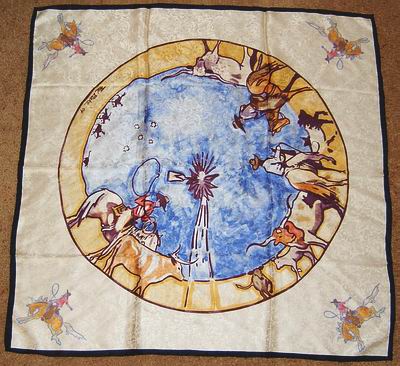 Windmill
Ivory
by Teal Blake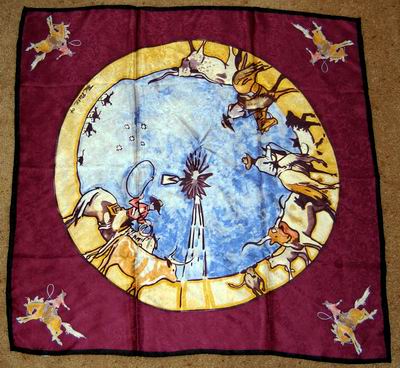 Windmill
Raspberry
by Teal Blake
Satin Silk Wild Rags/Scarfs (12 Wt.)
34 1/2"  for $37.00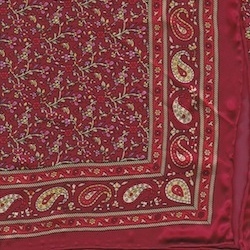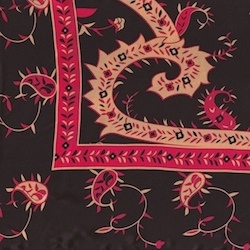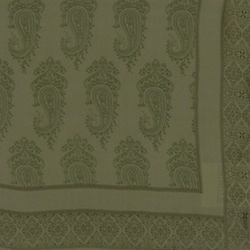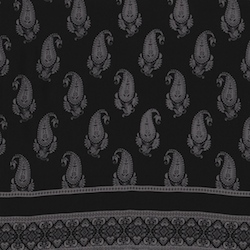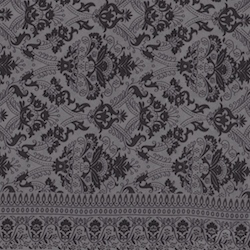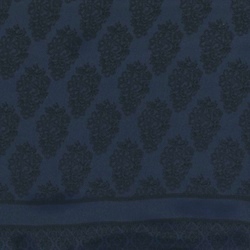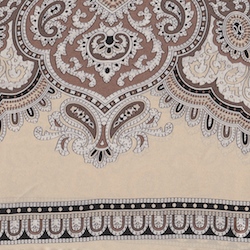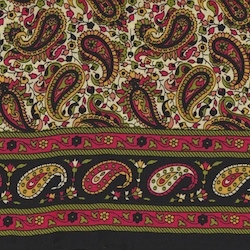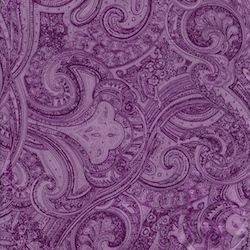 Calico Wild Rags/Scarfs (8 Wt.)
34 1/2" for $27.50  Available in all Colors
42" for $36.00  Available in Select Colors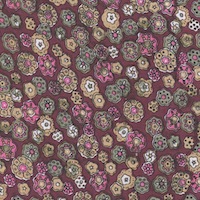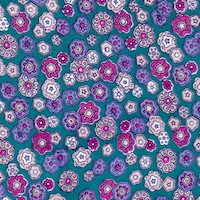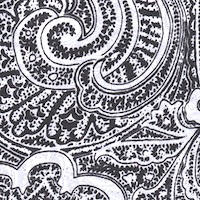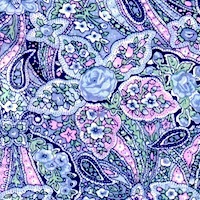 Calico Blue Paisley
(Also 42")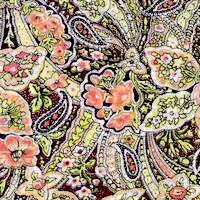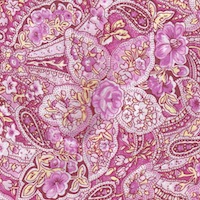 Pink Floral Paisley
(Also 42")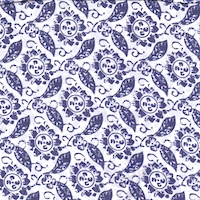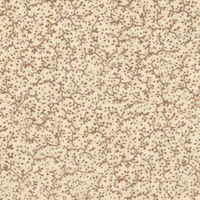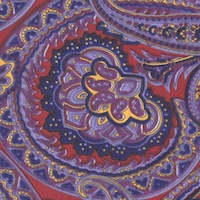 Calico #1
Red & Blue Paisley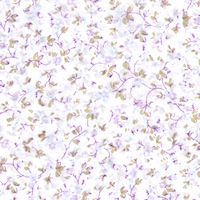 Calico #2
White & Lavender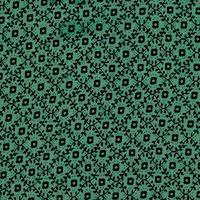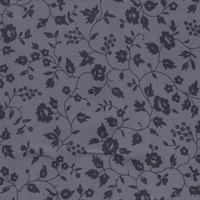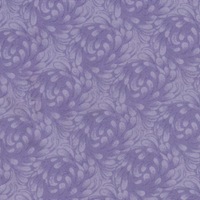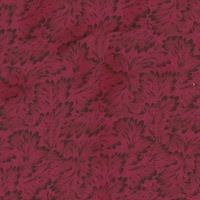 Calico #6 Red Leaves
(Also 42")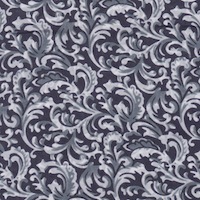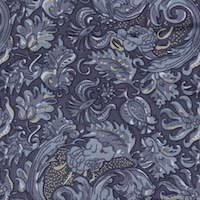 Calico #8 Blue
(Also 42")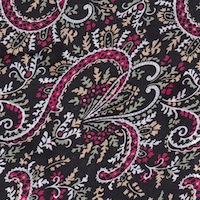 Miscellaneous Scarfs
(8 weight)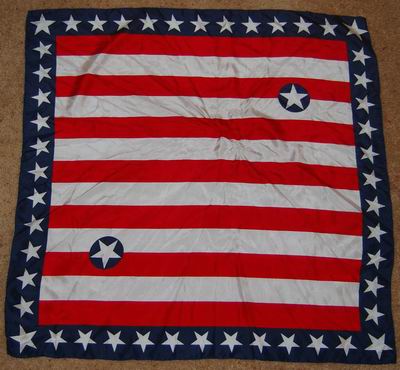 Liberty
34 1/2"   $27.50
42"         $36.00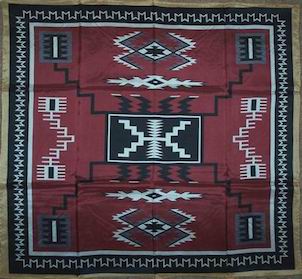 Aztec Maroon & Black
(Also 42")
34 1/2"   $27.50
42"         $36.00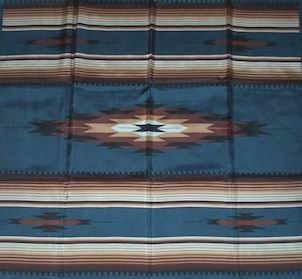 Aztec Teal & Tan
(Also 42")
34 1/2"   $27.50
42"         $36.00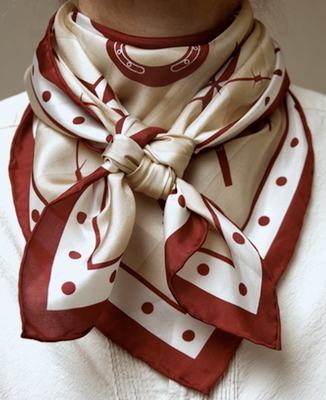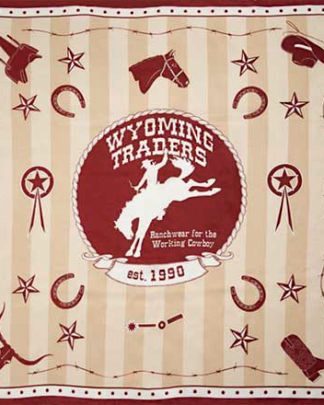 Wyoming Traders Burgundy
34 1/2"   $27.50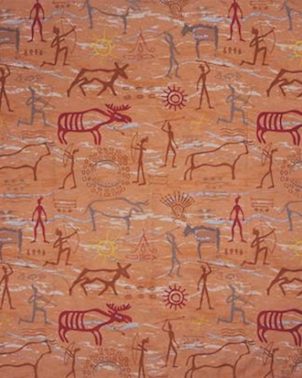 Southwest Rust Cave
34 1/2"    $27.50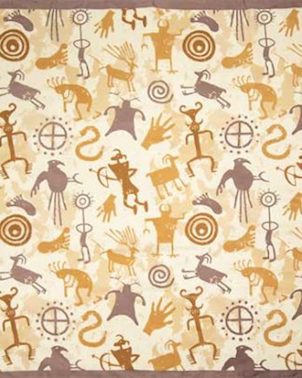 Southwest Tan Cave
34 1/2"   $27.50