NEW OR USED WESTERN SADDLES FOR SALE:
The following New Out West Saddlery Stock Saddles are in stock For Sale:
No New Stock Saddles Available at this time

*There is color variation because each piece of leather takes stain differently.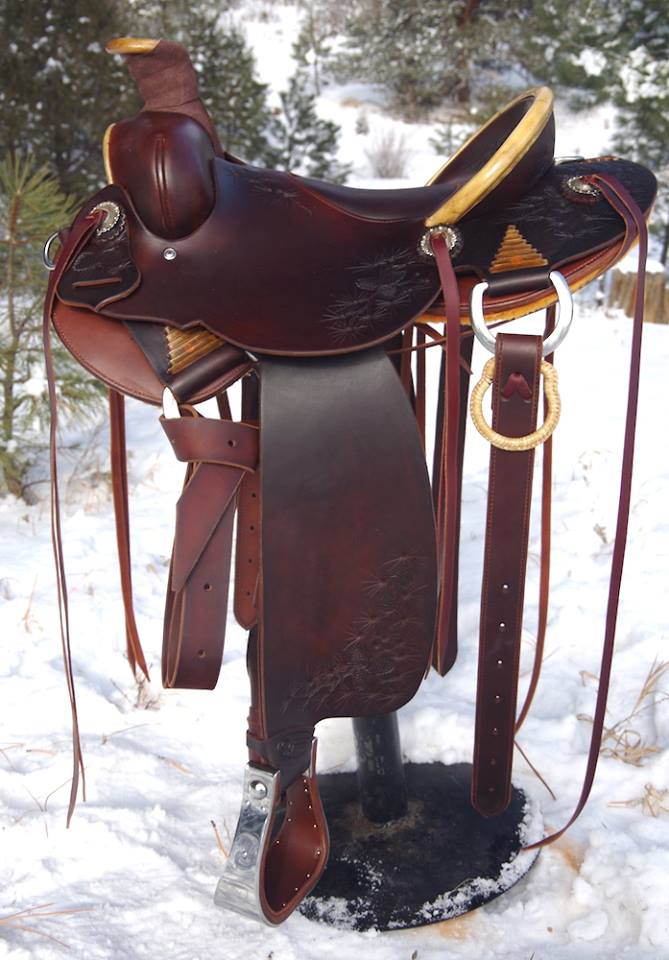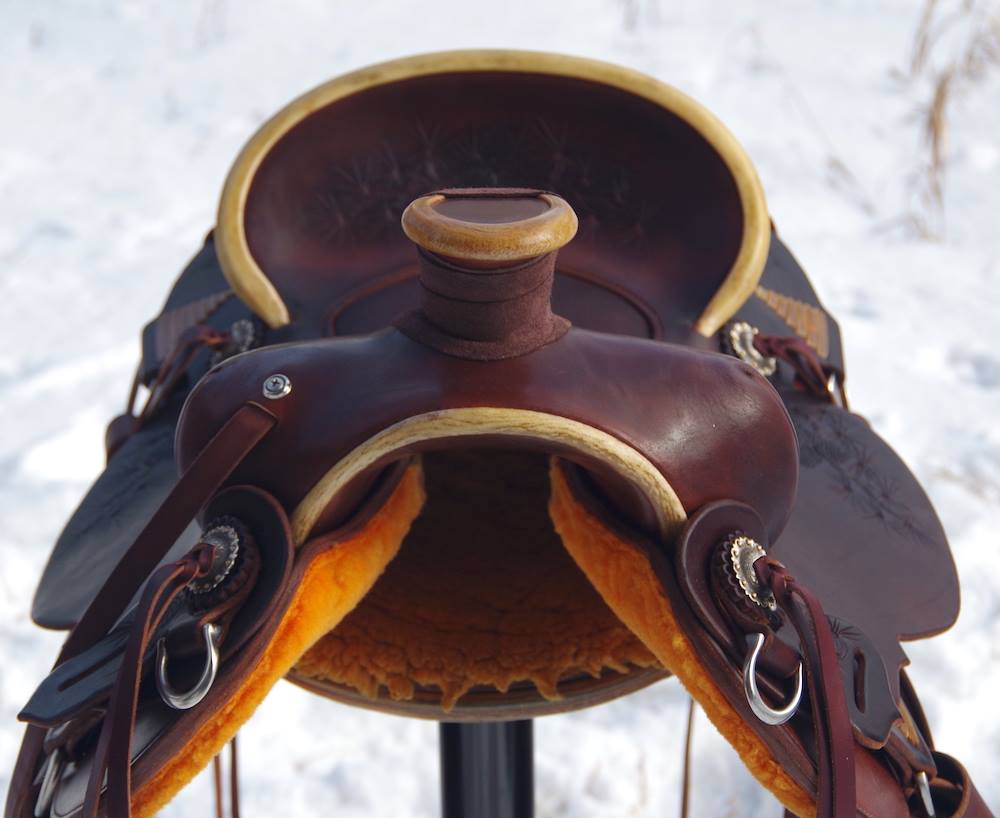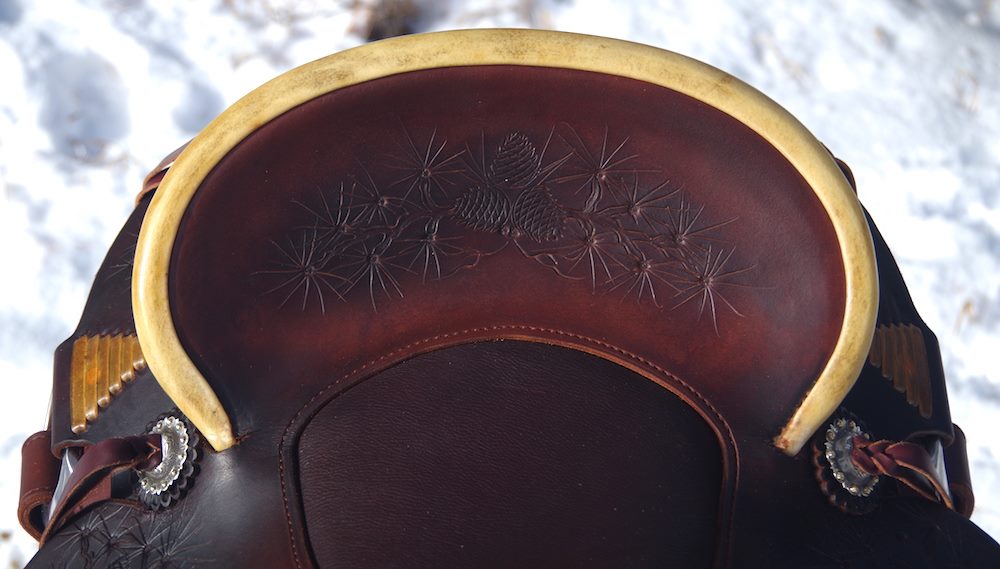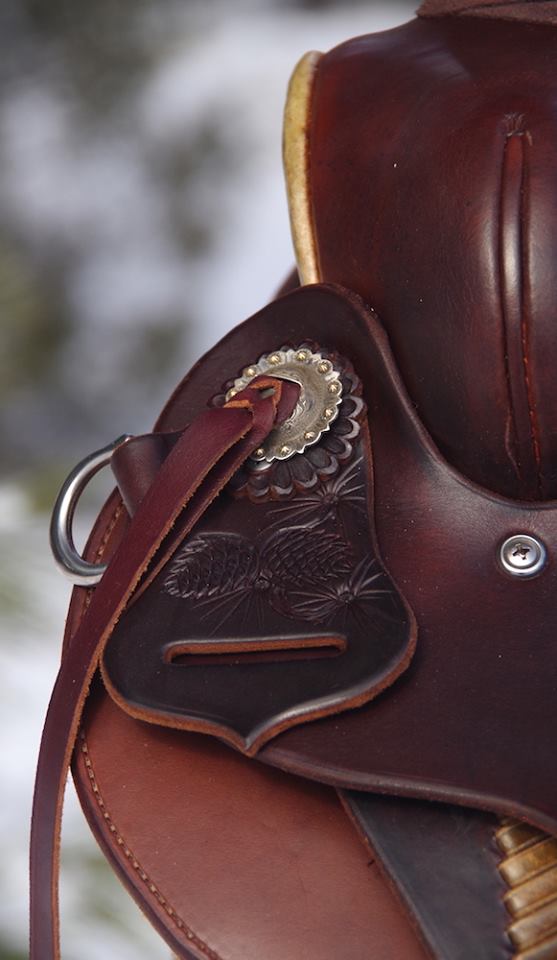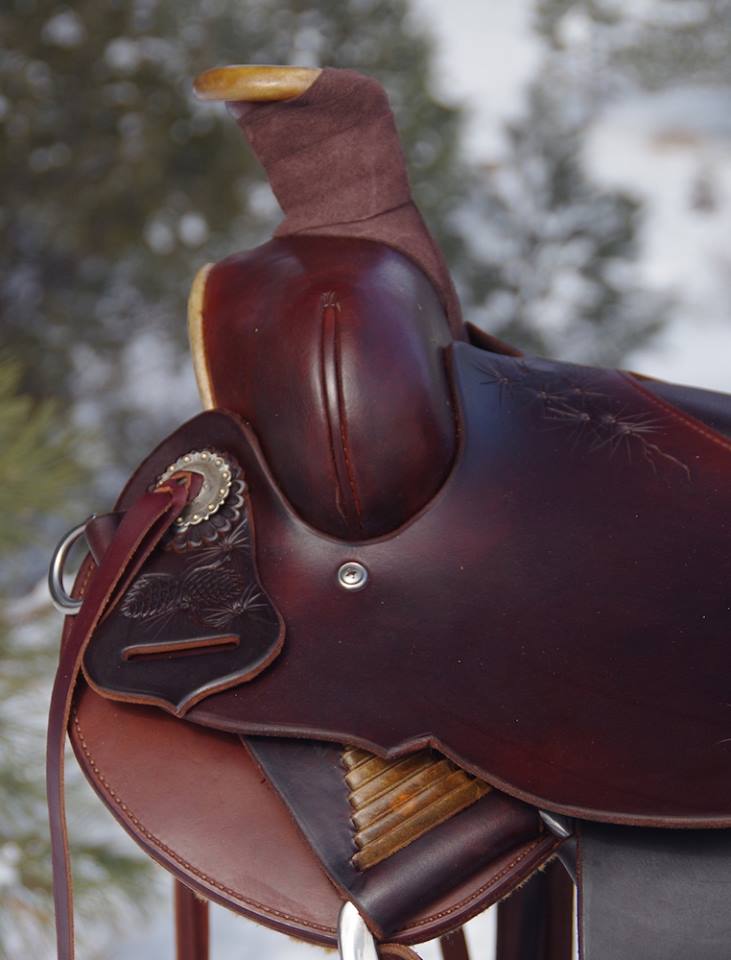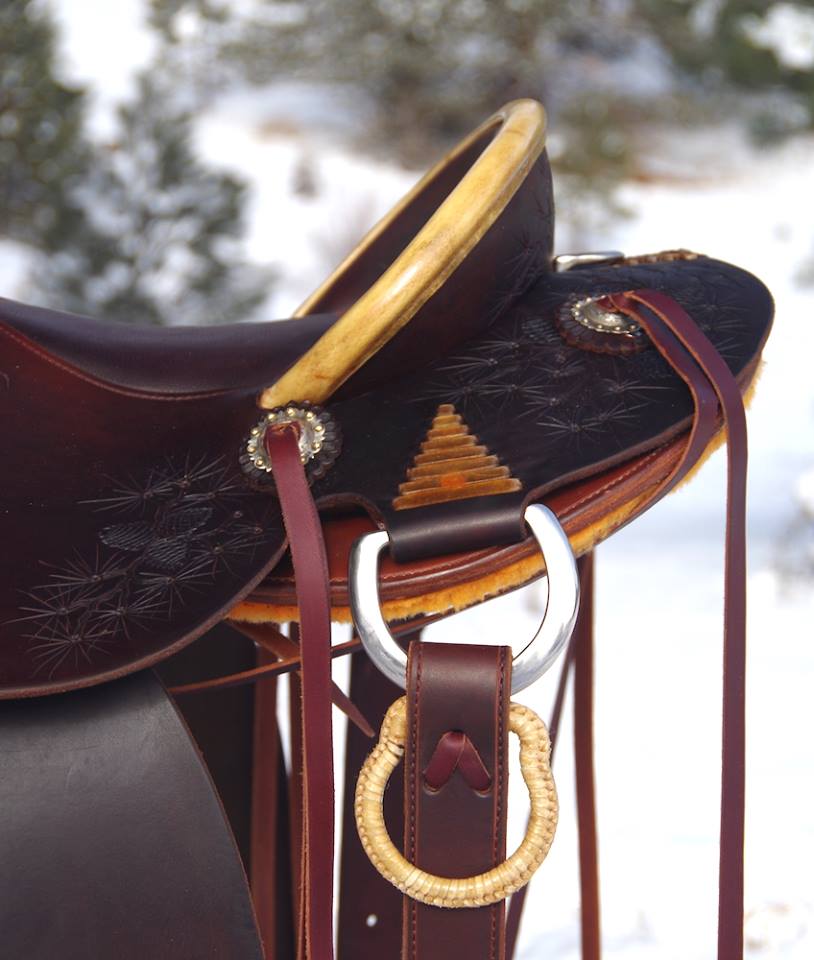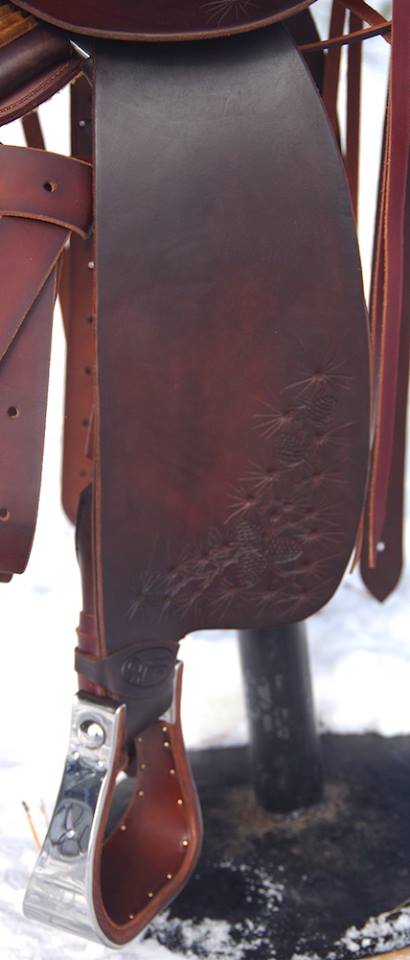 This sweet little custom saddle #97 is FOR SALE for $5,200!
Pine Cone Carved Theme. It is built on a modified association tree, 14 1/2" Seat, Gullet is 6 3/4 with a 14 1/4" front bar flare which means it is much wider in the shoulder than most western saddles out there. Full Quarter saddles have a front bar flare of 12 3/4". This saddle only weighs 32 lbs. Conchos are sterling overlay with brass berries. Call 970-264-2524 if you have any questions.