Below are several examples of the custom cuffs we have made here in the shop.
They are examples only, and are not currently for sale. 

Everything we make is one of a kind, so please keep in mind that some small change to the color, tooling, design, conchos, etc. will need to be changed to make them uniquely yours!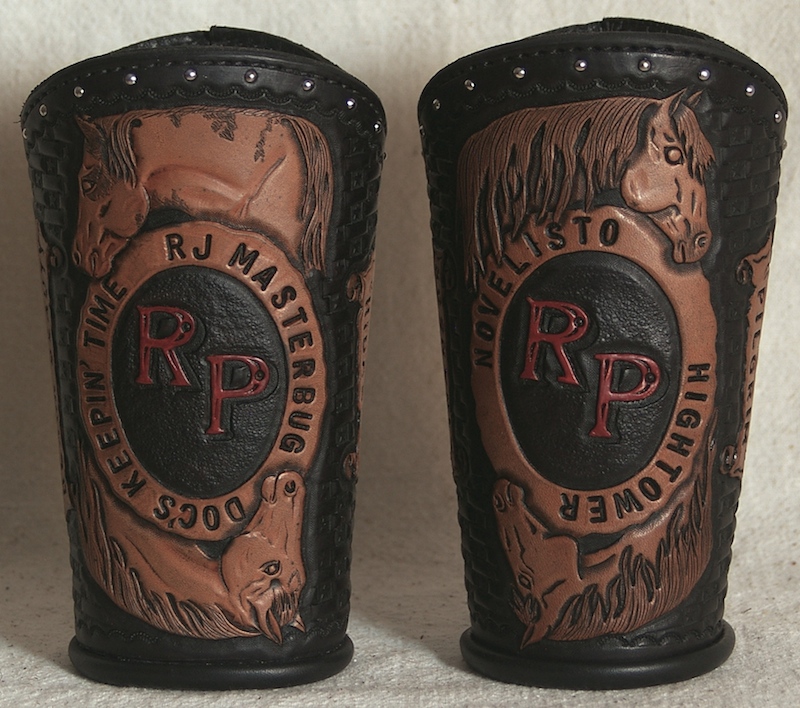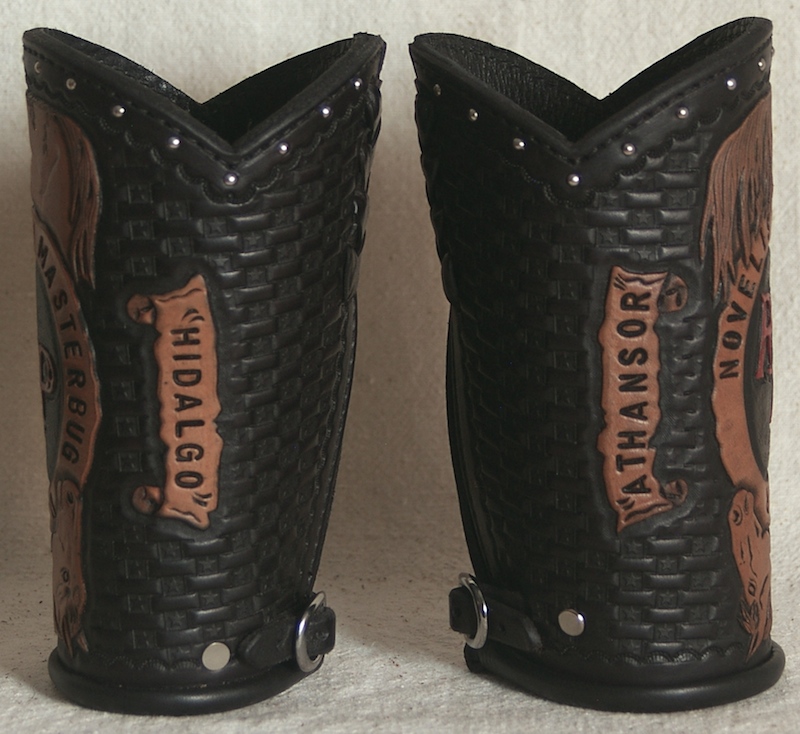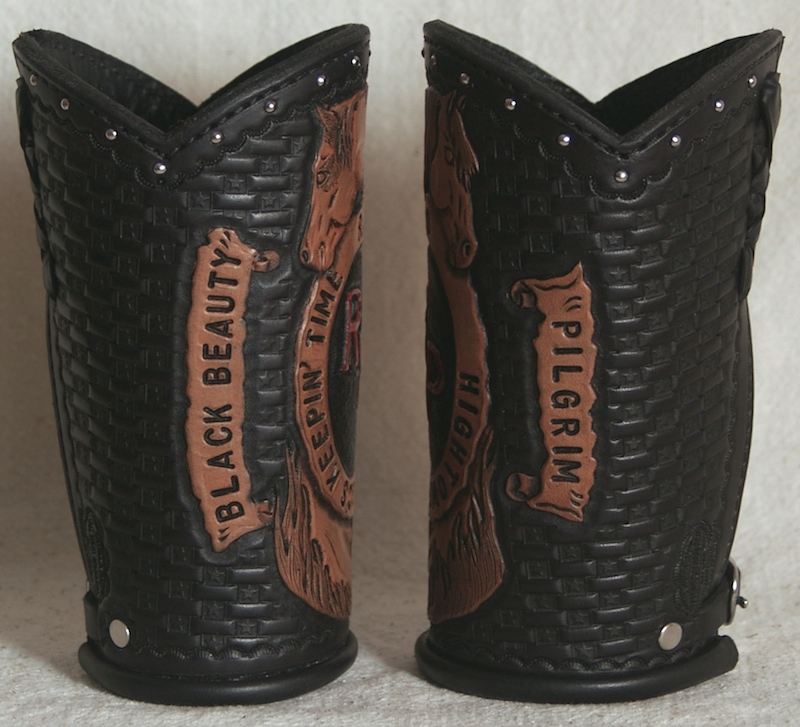 #3-36 For Rex Peterson famous Hollywood Horse Trainer!