Let us help you design your own one of a kind custom pair of Chinks or Chaps!
See our Chink/Armitas Samples or Chap Samples pages for ideas!
Chinks For Sale pictured are ready to be finished out to custom fit you!
Twisted Fringe can be added to chinks for $150.00 and chaps for $120.00.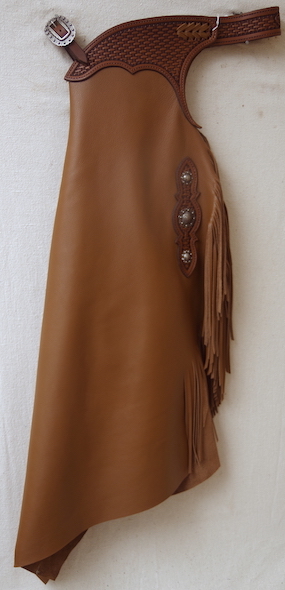 #452 Chinks
Basket Stamp
Scallop & Point Berry Conchos and Buckle
Can add conchos in top yoke
$555.00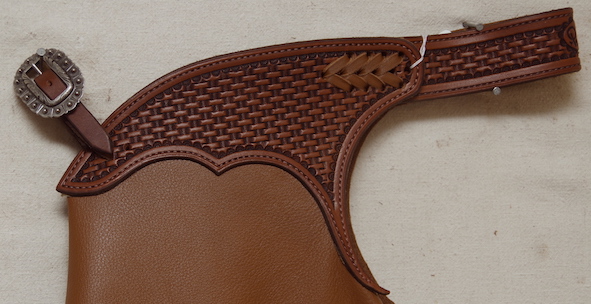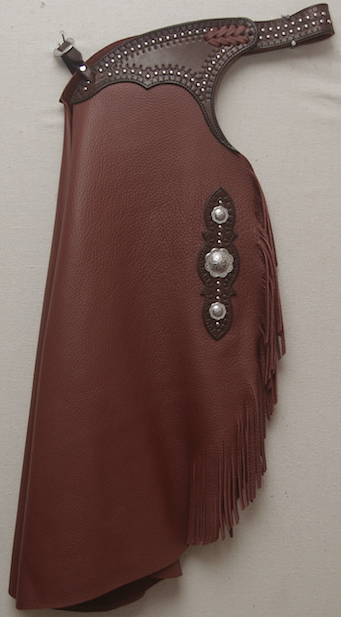 #445 Chinks
Border Stamp with Stainless Spots
Jeremiah Watt Scalloped Conchos
Can add conchos in top yoke
$617.00    SOLD!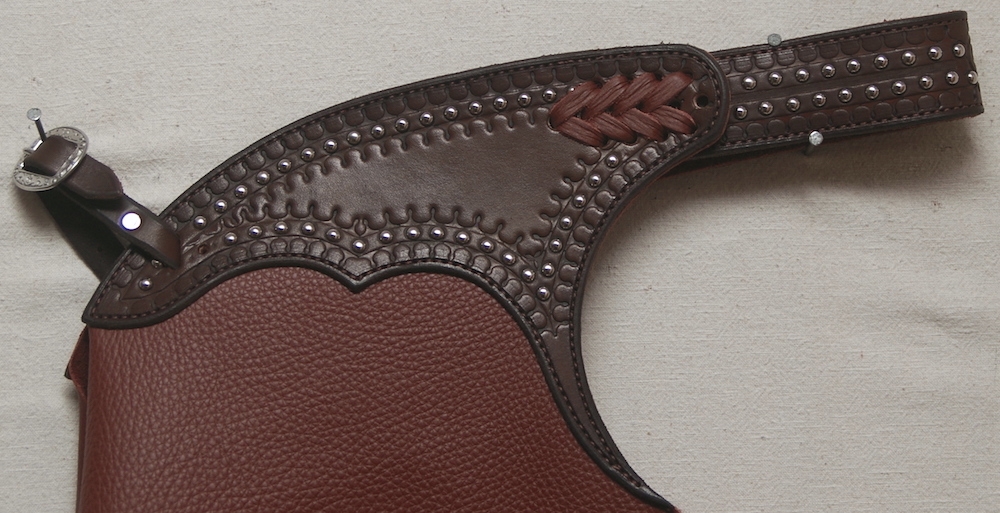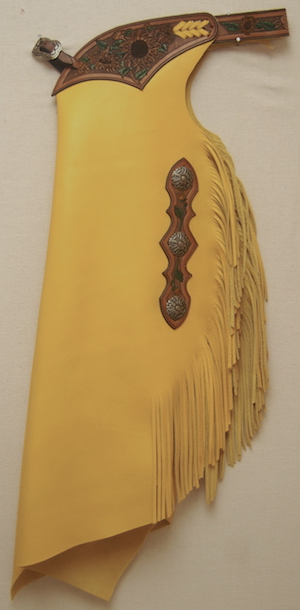 #443 Sunflower Chinks
Bonze Sunflower Conchos with painted Sunflower tooling
$1,083.00

Kids Chinks & Chaps For Sale: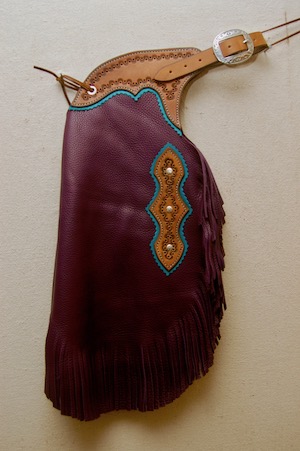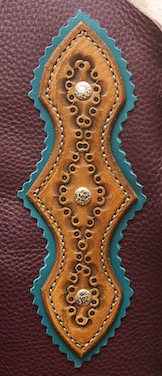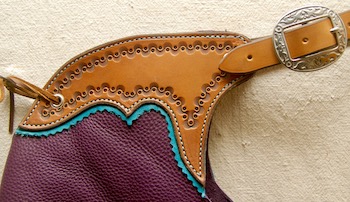 #387 Purple Kid's Chinks
(24" length from hip to bottom of fringe)
$230.00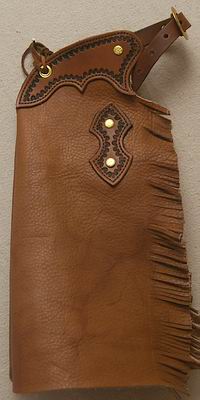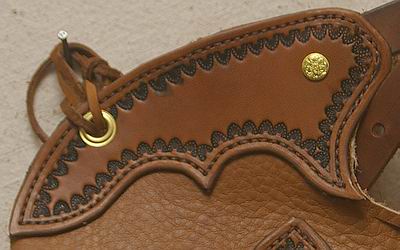 #1 Chaps
Size 1 (Approx. 15 3/4" Long)
$170.00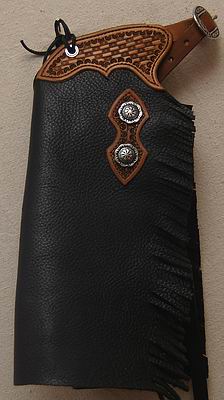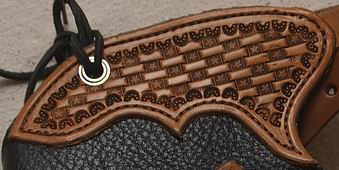 #2 Chaps 
Size 1 (Approx. 15 3/4" Long)
*Jeremiah Watt Conchos & Buckle
$189.00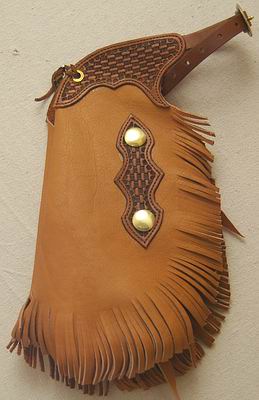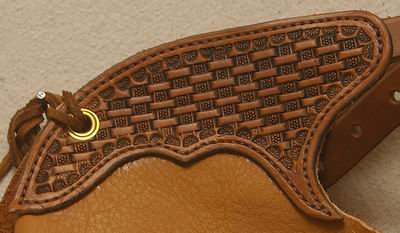 #19 Chinks
Size 3 (Approx. 16 1/4" Long)
$111.00